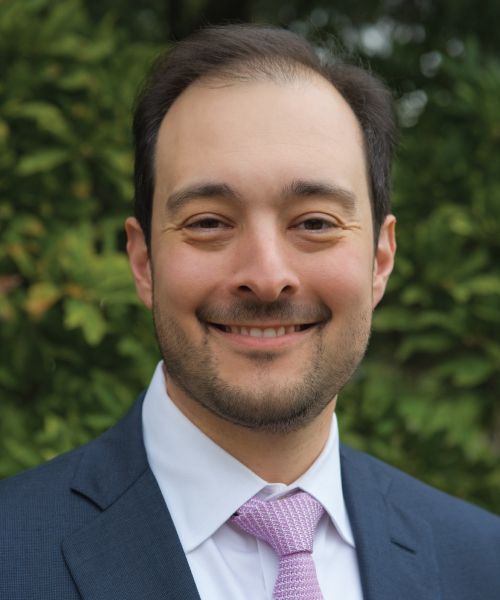 DuPage Foundation is pleased to announce Michael R. Sitrick, JD, CFRE, as its new President & CEO. He succeeds David M. McGowan, CFRE, who retired on December 30 after 25 years of distinguished service as the Foundation's chief staff officer.
Sitrick, who most recently served as the Foundation's executive vice president for advancement, has held multiple roles within the organization dating back to 2003. He initially served as the Foundation's first full-time development staff member for several years before going on to study and practice law.
Since returning to DuPage Foundation in 2013, Sitrick has led its Advancement Department and served as a vital member of the organization's leadership team, helping achieve a period of unprecedented growth and community impact. His focus has been two-pronged: supporting individuals, families and organizations in achieving their charitable goals while helping match their interests to support local needs and opportunities. During the past ten years, the Foundation received $125 million in gifts, increased its assets from $50 million to $130 million and grew its Legacy Society from 120 to 185 members, representing tens of millions of dollars in gift expectancies.
Sitrick's selection is the culmination of a nationwide search conducted by a committee of current and former DuPage Foundation Trustees in coordination with James Abruzzo of DHR Global. After significant due diligence in identifying and screening candidates, Sitrick was recommended by the committee and unanimously approved by the Foundation's Board of Trustees at its meeting on December 8.
"We knew the day would come when Dave would decide to hand over the reins and I couldn't be more pleased with the outcome in finding a strong successor to take over this important leadership role," said Foundation Board Chair Nate Wasson, who chaired the search committee. "This is a textbook execution of a succession plan. Congratulations to Mike and best wishes to Dave as he closes this chapter of his career."
"I'm delighted that the committee, search firm and Board confirmed what I have seen in Mike for nearly 20 years—that his skills and dedication to the Foundation's mission make him the right person to lead the Foundation into its next phase of growth and impact," said McGowan. "The extensive search process affirms that the Board selected the right person from a pool of highly-qualified candidates."
"It is an honor to have been selected by the search committee and Board to succeed Dave and serve as DuPage Foundation's next leader," said Sitrick. "I never imagined when I relocated to DuPage 20 years ago that I would find not only a wonderful home, but a vocation about which I am fiercely passionate. Serving our community and constituents is a privilege. I look forward to working with our phenomenal staff, volunteer leaders and partners to continue delivering on our promise of raising the quality of life throughout DuPage County and seeing even greater impact for our residents."
About Mike Sitrick
Mike Sitrick grew up in Beloit, WI, and has lived in DuPage County, IL, since 2003. He graduated magna cum laude from Millikin University in Decatur, IL, with a Bachelor of Science in business management and a minor in music. He later went on to earn his Juris Doctor from Loyola University Chicago School of Law and obtain accreditation as a Certified Fund Raising Executive (CFRE).
Sitrick is a board member of the DuPage County Estate Planning Council, a past president of Suburban Chicago Planned Giving Council, a past board member of the West Suburban Philanthropic Network (WSPN), and a member of the Chicago Council on Planned Giving. Sitrick has also been an active member of the DuPage County Bar Association (DCBA) where he has served as a presenter and member of numerous committees.
In 2016, Sitrick was recognized by the Naperville Area Chamber of Commerce as an Inaugural "Four Under 40" recipient. He is also a two-time recipient of the DCBA Board of Directors' Award and a past recipient of WSPN's Distinguished Service Award. Sitrick resides in Lombard, IL, with his wife, Elizabeth. To learn more about Sitrick, visit his DuPage Foundation bio and LinkedIn profile.
About DuPage Foundation
DuPage Foundation, a 501(c)(3) community foundation, is the philanthropic leader in DuPage County, Illinois. DuPage Foundation manages more than $130 million in assets and has awarded more than $70 million in grants since its founding in 1986. Individuals and organizations seeking to provide impactful support to address critical issues in DuPage County and beyond can create powerful, customizable gift solutions and partnerships through DuPage Foundation. More at dupagefoundation.org. Doing a world of good in our own backyard.®