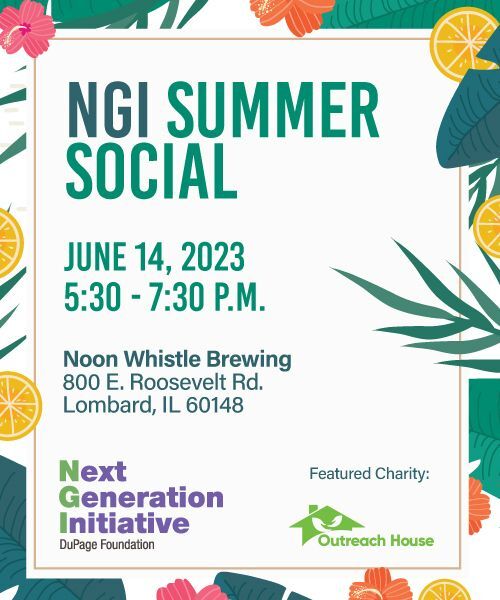 Join the Next Generation Initiative (NGI) at the Summer Social of the season on Wednesday, June 14, from 5:30 - 7:30 p.m. NGI is excited to feature The Outreach House at Noon Whistle Brewing in Lombard!
The Outreach House's mission is simple – to provide compassionate and practical assistance to individuals and families in need, with dignity and without judgment. NGI is proud to support The Outreach House's First Things First program by hosting a diaper drive at the event. They are most in need of sizes 4, 5, and 6 diapers and pull-ups. A complete list of items can be found at the link below.
Enjoy Noon Whistle's Brewpub while meeting fellow NGI members and friends over appetizers provided by Busy Butternut and a complimentary beverage.
The Edward and Wanda Jordan Family Foundation will generously match contributions made to NGI for The Outreach House grant, totaling up to $2,500. Can't attend, but you're interested in supporting the grant? Donate at the link below.