Create a Not-for-Profit Fund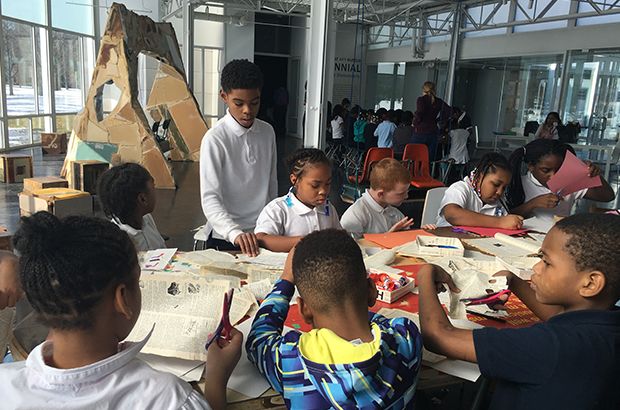 Partnering with DuPage Foundation to create a Not-for-Profit Fund for your organization is a great strategy for building an endowment, investing reserves or saving for a major capital project. 
By becoming a Foundation fund partner, your agency will benefit from professional investment management services and enjoy economies of scale which might not otherwise be available to it.  
Not-for-Profit Funds can be opened with initial deposits of $25,000 or more under two types of models:
Not-for-Profit Investment Funds (Agency Funds)
Your agency revocably transfers assets to the DuPage Foundation to manage in a segregated fund on its behalf. The assets are invested and professionally managed with an optional distribution of income consistent with our spending policy made each year, or, the assets may be held and invested over time to grow until a distribution is desired. 
Deposits to Not-for-Profit Investment Funds may be requested and received back by the agency upon request to the Foundation. The Fund is listed as an asset on your agency's books and on our books as an asset and liability. Deposits to Not-for-Profit Investment Funds are generally restricted to the not-for-profit agency itself and not individual donors absent special circumstances (e.g. our assisting with the facilitation of a gift of stock or other complex asset).  
Not-for-Profit Endowment Funds (Designated Funds)
Your agency or one or more donors irrevocably contribute assets to the Foundation to create an endowed fund to benefit your agency in perpetuity. An annual distribution consistent with our spending policy (between 4 and 5% of the fund's average balance over a rolling 12-quarter average) will be awarded from the fund. This option is best for organizations or donors who want to ensure that the fund's principal will be preserved.   
Advantages of Not-for-Profit Funds
Free Your Agency to Focus on its Mission: The Foundation handles the fund's administrative details and provides expert investment management
Compliance: We support your finance staff with the necessary data it requires for financial reporting and disclosures
Competitive Investment Management Costs: Our large investment portfolio reduces the costs that individual funds incur
Flexibility: The Foundation offers a variety of investment options to meet the unique needs of your agency. To learn more about them and our fee structure, please click here
Marketing Assistance: The Foundation can assist you with announcing the creation of your fund and guide you in strategies to encourage donors to contribute to it
Transparency: 24-hour online access to monthly fund statements and the fund's deposit and distribution history through our secure web portal
Want More Information?
View a list of our current Not-for-Profit fund partners.

Learn about the different types of assets your donors can use to contribute to a fund for your organization.

Learn how your donors can use wills, trusts, IRAs, life insurance policies, real estate and other resources to create substantial benefits that can reduce or eliminate their estate taxes, maximize inheritances for their beneficiaries and allow them to do something truly significant and transformative for your organization.

Learn more about the many flexible investment solutions that the Foundation offers and our fee structure.

Charitable planning can be complex. Don't be afraid to ask for help and consult with us and area professional advisors when your donors have questions about their giving strategies. Not sure where to turn? Click on the header above for a listing of area professional advisors with whom the Foundation has worked closely to help their clients accomplish their charitable goals.