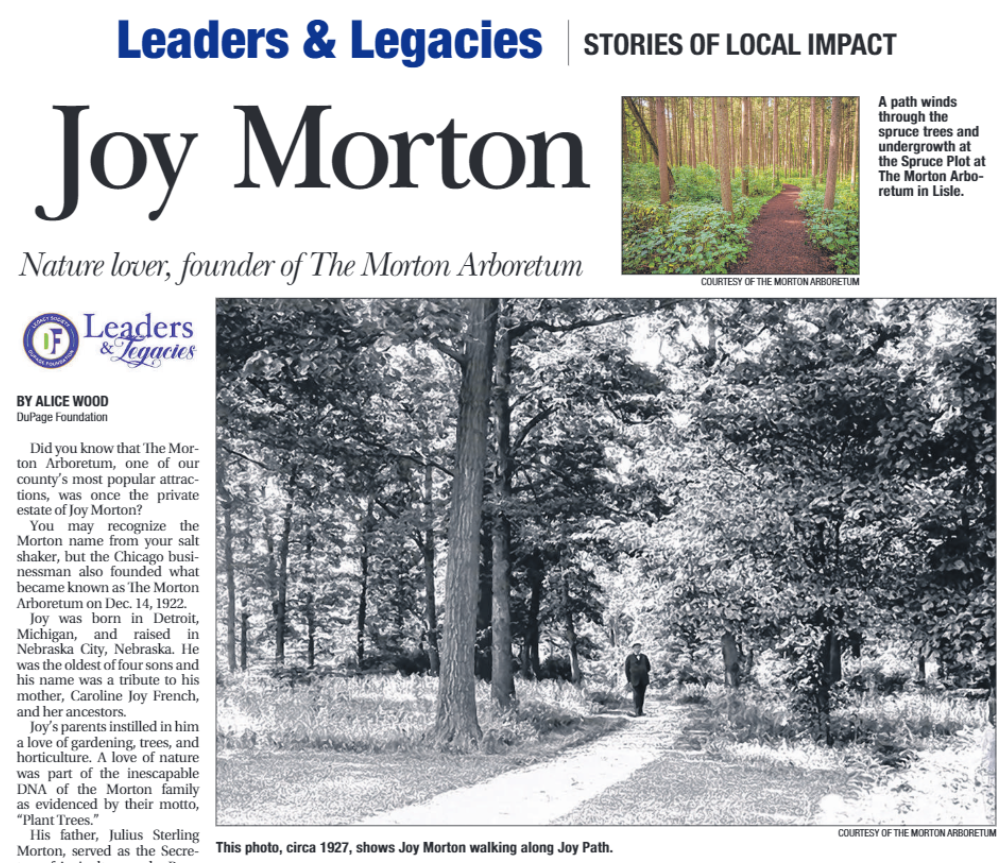 Did you see us in the Daily Herald? DuPage Foundation is pleased to work with the Daily Herald to deliver the "Leaders & Legacies" series of articles authored by our own Alice Wood. The goal is to inform readers of the philanthropic benefits the DuPage County community enjoys, thanks to those who came before us.
In case you missed it, the Daily Herald has made the link to the series open and free (no log in needed to read it on the Daily Herald's website).
On the Legacy Society section of our website, enjoy our story about Joy Morton, founder of the Morton Arboretum. Morton channeled his wealth and philanthropic intent to create one of our area's top public attractions and environmental gems.
Philanthropists, like Mr. Morton, keep the good of the community in mind as they build their wealth and live their lives. We are sharing their stories about making the decision to leave a legacy after their passing. We hope telling their stories inspires others in Doing a World of Good in Our Own Backyard.®