Alice Wood, JD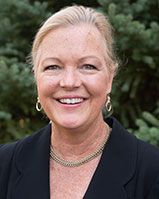 Alice Wood, JD | Director of Gift Planning
Phone: 630.598.5288
Email: alice@dupagefoundation.org
LinkedIn
As director of gift planning for DuPage Foundation, Alice works closely with the VP for Advancement and other Foundation staff to create and execute comprehensive charitable services programs emphasizing donor and professional advisor engagement, education and quality stewardship.

Prior to joining the staff at DuPage Foundation, Alice practiced as an estate planning attorney and financial literacy advocate. She has also served as an adjunct professor at Benedictine University where she co-taught personal money management for spending and saving.

Alice is an entrepreneur and author. She has founded numerous organizations including The Wealth Watchers Foundation® and Wealth Watchers International, through which she helped create a national financial literacy movement through her work with the U.S. Treasury Department and the Consumer Financial Protection Bureau, along with numerous businesses including McDonald's USA and Visa. In addition, she has served as a moderator, panelist and spokesperson for the Federal Reserve Bank of Chicago's financial literacy initiative.

Alice completed her Juris Doctorate (JD) from Chicago's DePaul University College of Law after earning her BA from St. Mary's College, Notre Dame, in Indiana. Her professional preparation includes studying a curriculum dedicated to the key functional areas of accounting, finance, marketing, operations and information technology at Kellogg School of Management in Evanston, IL. She was presented the Outstanding Commitment to Education Award in 2016 by the treasurer of the State of Illinois.

Alice volunteers extensively in the DuPage area community. She has worked with some of the area's most respected organizations including DuPage Foundation's Professional Advisory Committee, where she was vice-chair and a leader in referring charitably-inclined donors. She is also a champion of women in business and has served in volunteer leadership roles at Chamber 630, The Sunrise Rotary Club of Naperville, NCTV-17, The Journey Care Professionals Advisors Table, Loaves & Fishes' Community Advisory Council, Wheaton North High School's INCubator program, the DuPage County Bar Association and more.

Wood has multi-generational ties to the DuPage area in general and specifically Naperville, where she lives with her husband and daughter. Her two grown sons also live in the Chicago area. Wood's mother, Doris Wood also lives in Naperville, as did her maternal grandparents. Her grandfather, The Honorable Win G. Knoch served as a circuit Judge in DuPage County and was appointed to the United States Court of Appeals by President Eisenhower. Knoch Knolls and Knoch Park in Naperville were named in honor of her grandfather.