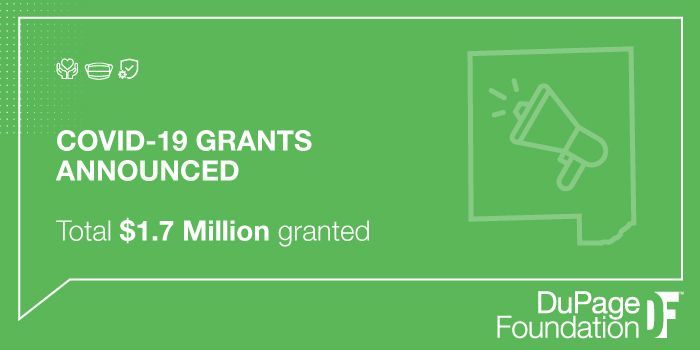 COVID-19 Response Fund Grants
We are pleased to announce that DuPage Foundation has awarded a fourth round of COVID-19 Response Fund grants to support local not-for-profit organizations as they reimagine and reposition their operations. Over the past nine months, organizations have encountered myriad challenges in response to the pandemic, yet the true spirit of our not-for-profit community has shone through with much needed services and programs continuing to be offered.
Click below for details on the DuPage Foundation COVID-19 Response Fund for DuPage County, information about the CARES Act, and links to other resources.