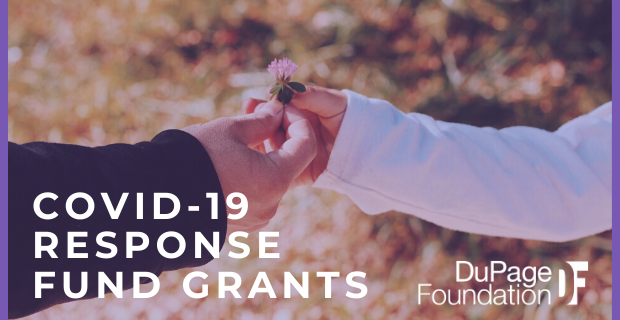 COVID-19 Response Fund Grants
The DuPage Foundation is actively raising funds for the COVID-19 Response Fund to support local not-for-profit organizations that are on the front line in providing critical support to those who have been most affected by the COVID-19 pandemic.
The deployment of resources from this fund will remain flexible to ensure that it will support current needs as well as those that emerge as more hardships become evident.
Funds will be distributed on a rolling basis as needs and gaps are identified and as additional dollars become available to support grants. The fund is not currently accepting applications. 
For details on our COVID-19 Response Fund for DuPage County, information about the CARES Act, and links to other resources, click here.