Giving from the Heart for Today and the Future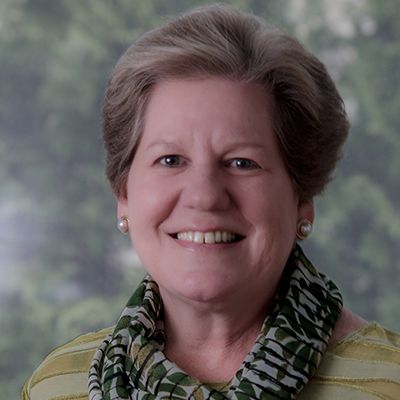 Impactful relationships often begin by happenstance. For Foundation donor and Trustee Emerita Laurie McMahon, this is exactly how she began her involvement with the DuPage Foundation. With a passion for service, McMahon wanted to enrich her community in a meaningful way, and the DuPage Foundation has served as the perfect partner to help her do so.
In 2004, while working at Northern Trust, Laurie was approached by her colleague Carson Yeager, then a DuPage Foundation trustee, regarding her interest in volunteer leadership opportunities with us. "At the time, I was not familiar with the Foundation," said McMahon. "But quickly, I embraced its mission and became a member of several of its committees and Board before ultimately becoming a donor."
Laurie soon discovered through her involvement that she wanted to contribute beyond her volunteer service to the Foundation. Being drawn to our broad reach and diverse impact throughout the community, she became compelled to make a lasting commitment to the Foundation by joining our Legacy Society. With this commitment, McMahon named the Foundation as a beneficiary of her IRA. It was her and her husband Robert's intention to use these assets to establish a donor-advised fund for their three children, Caroline, Daniel and Andrew, to advise upon and to have the fund provide perpetual support for some key programs and organizations that were close to their hearts.
Sadly, in 2013, Robert passed away after 24 years of marriage. To honor and celebrate his memory, McMahon chose to accelerate the establishment of their fund and founded the Robert and Laurie McMahon Family Fund in 2015 with a gift of cash and appreciated stock.
The fund allows McMahon to support causes and organizations of her choosing throughout her lifetime and for her three children to eventually succeed her as the fund's advisors and support causes that matter to them as well. In addition, McMahon worked closely with the Foundation to establish parameters for the fund which will ensure lasting support for the Foundation's Community Needs program, Administrative Endowment, and some area organizations about which she is especially passionate.
"I love what the Foundation does," said McMahon. "They are such a wonderful group of people and I appreciate the flexibility that the fund will allow."
The Foundation is deeply grateful to Laurie and her family for their advocacy, support and partnership over the years. It is our honor to provide stewardship for their fund and help them accomplish their goals.