Ensuring a Legacy Through Simplified Giving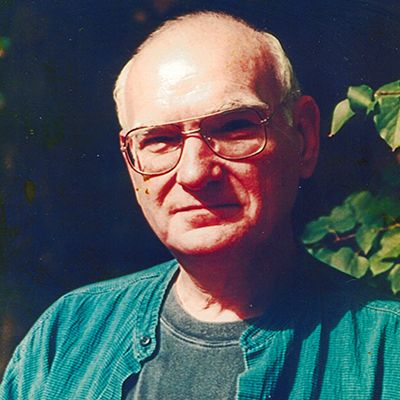 Inspiration often strikes in unexpected and unprecedented ways. When Paula Partipilo, a DuPage County resident, discovered a hand-written note belonging to her uncle, she was moved. It read: "When you are surrounded by that state of grace where nothing else matters except the feeling you have within yourself, that is your intersection with destiny."
Partipilo's uncle, Daniel Ruscitti, had strong charitable ambitions and a heart for giving back to those most in need. The causes for which he felt the greatest passions related to helping adults afflicted with HIV/AIDS, and supporting the educational needs of children living in the inner-city.
When her uncle passed away in April 2000, Partipilo experienced her personal intersection with destiny and established the Daniel R. Ruscitti Charitable Foundation, a private foundation, to channel and preserve her uncle's philanthropic work. She was committed to honoring her uncle's legacy and allowing his philanthropic spirit to thrive by supporting the causes to which he felt most connected during his lifetime. Through the private foundation, Partipilo provided financial support to several organizations that aligned with her uncle's charitable goals.
While a private foundation can support many diverse causes, there are often burdensome administrative challenges that accompany that method of grantmaking. For many individuals, creating and maintaining a private foundation can be a cumbersome and costly undertaking. In 2011, Partipilo decided she needed assistance and was referred to the DuPage Foundation by Trust Company of Illinois. She collaborated with Barb Szczepaniak, the Foundation's vice president for programs, to help navigate the complexities associated with grant administration. Partipilo was impressed by how smoothly the DuPage Foundation handled the logistics and due diligence related to her needs.
Following her positive experience, Partipilo explored the cost savings and other advantages of converting her private foundation into a donor-advised fund at the DuPage Foundation. Because the DuPage Foundation is a publicly-supported 501(c)(3) organization, there are less restrictions in comparison to private foundations. She completed the transfer in 2016 allowing her to preserve the identity of her uncle's foundation while freeing her to focus 100% on its mission and grant priorities.
"I look forward to continuing my uncle's legacy of philanthropic good-doing," said Partipilo. "The DuPage Foundation provides the greatest opportunity to maintain his charitable wishes at an affordable cost while relieving the administrative burden for me."Recently, Partipilo and Szczepaniak have worked together to distribute grants to Chicago House and Social Service Agency which serves individuals and families who are disenfranchised by HIV/AIDS, LGBTQ marginalization, poverty, homelessness, and/or gender nonconformity. The agency provides housing, employment services, medical linkage and retention services, HIV prevention services, legal services, and other supportive programs.