DuPage Foundation Provides Compelling Alternative to Private Foundations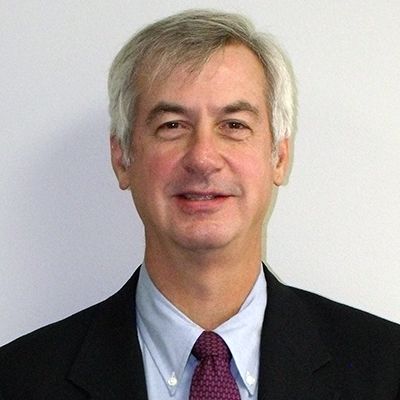 Since 1993, John Kayser has been working to strengthen his community through distributions from the Kayser Family Foundation, a private foundation established to channel his family's philanthropic work. John has long been interested in funding various free market think-tanks, civil society and environmental organizations.
For more than 30 years, John has had a heart for giving back. In addition to his grantmaking efforts, he has served on numerous for-profit and not-for-profit boards including the Chicago Stock Exchange, DuPage Children's Museum, and King Bruwaert House. It was not by chance that John would one day be introduced to the DuPage Foundation.
"Our former executive director, Barbara Eychaner Richardson, first met John in 1995 and visited with him at his William Blair office in Chicago," recalls Foundation President & CEO David McGowan. "She was confident that John's charitable goals aligned perfectly with the Foundation's, which led to an annual grants to us from the Kayser Family Foundation. I knew that we could work with John to help him accomplish his goals and provide a more efficient conduit for his giving."
In February of 2009, Dave and then Foundation Board Chair Carson Yeager visited with John to show him the cost savings and other advantages of converting his private foundation into a donor-advised fund at the DuPage Foundation. In June of 2009, John began the process. "I saw numerous advantages to partnering with the DuPage Foundation," said John. "I still have the ability to give back without all of the paperwork that comes with managing a private foundation. The DuPage Foundation has eliminated the hassle of strict record keeping and tax return preparation."
By establishing a donor-advised fund at the DuPage Foundation, John's assets are now managed as part of our account at The Northern Trust Company. "Because of the DuPage Foundation's pooled investment structure, I don't have to worry about my own investments," said John. "I feel confident with their investment program as I had seen the results of the DuPage Children's Museum Agency Fund (an endowment fund managed by DF) over the years."
Because the DuPage Foundation is a publicly-supported 501(c)(3) organization, there are less restrictions in comparison to private foundations. "I can take advantage of a more flexible spending policy," added John. "This gives me the greatest opportunity to accomplish my charitable goals at the lowest possible cost."
"I am quite satisfied with the decision to convert my private foundation into a donor-advised fund at the DuPage Foundation. I enjoy working with the Foundation to achieve my charitable goals."