Deborah L. Venezia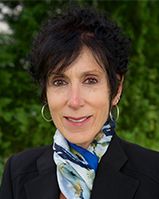 Deborah L. Venezia | Director of Arts DuPage
Phone: 630.598.5299
Email: debbie@dupagefoundation.org
LinkedIn
As director of Arts DuPage, Deborah Venezia works to raise the visibility of the arts in the region for the betterment of DuPage County and its residents. In partnership with the Arts DuPage Advisory Committee, Venezia leads the effort to support, promote, and advocate for the arts by building connections within the arts and culture sector, stimulating community engagement, and providing capacity-building workshops to artists and arts leaders. Additionally, she maintains artsdupage.org, an online guide to arts and entertainment, and oversees Arts DuPage Month, an annual county-wide celebration of the arts.
Prior to joining the DuPage Foundation, Venezia served as the Naperville Art League's executive director. During her 15-year tenure, she increased the organization's revenues, secured grants funding and sponsorships, facilitated workshops, classes, and exhibits, and coordinated all aspects of the Naperville Riverwalk Fine Art Fair, a role she still holds today. She also founded and currently directs the After Hours Film Society, a 1,200-plus member not-for-profit organization established in 1989.
Venezia serves on several committees for organizations including DuPage Children's Museum, DuPage Convention and Visitors' Bureau, and College of DuPage's Motion Picture/Television professional advisory committee. In addition, she is a columnist for Positively Naperville.
Venezia holds a bachelor of arts degree from Rosary College (now Dominican University) in River Forest and is a resident of Naperville.