Next Generation Initiative (NGI) Summer Social featuring Ray Graham Association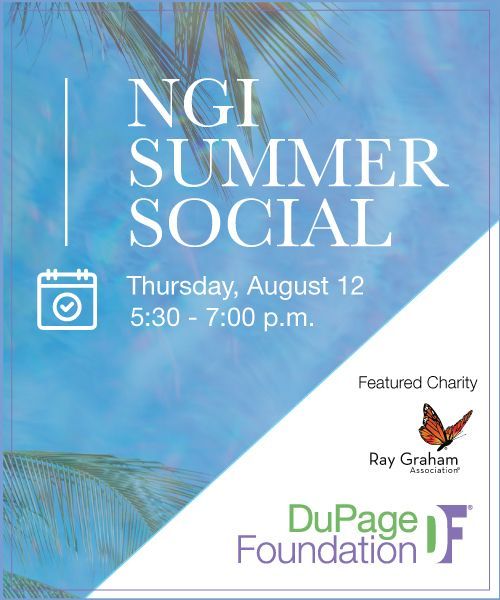 Join Next Generation Initiative (NGI) members and friends for a fun and informative outdoor social at Reserve 22 at the Village Links in Glen Ellyn.
Participants will enjoy appetizers and a complimentary beverage provided by NGI while learning about how Ray Graham Association creates opportunities that empower people with disabilities.
Learn more about NGI and Ray Graham Association with the links below and register for the August 12 Summer Social with the "Register" link above. While registering, consider joining NGI as a 2021/2022 member.