Smart Planning Strategies for Seniors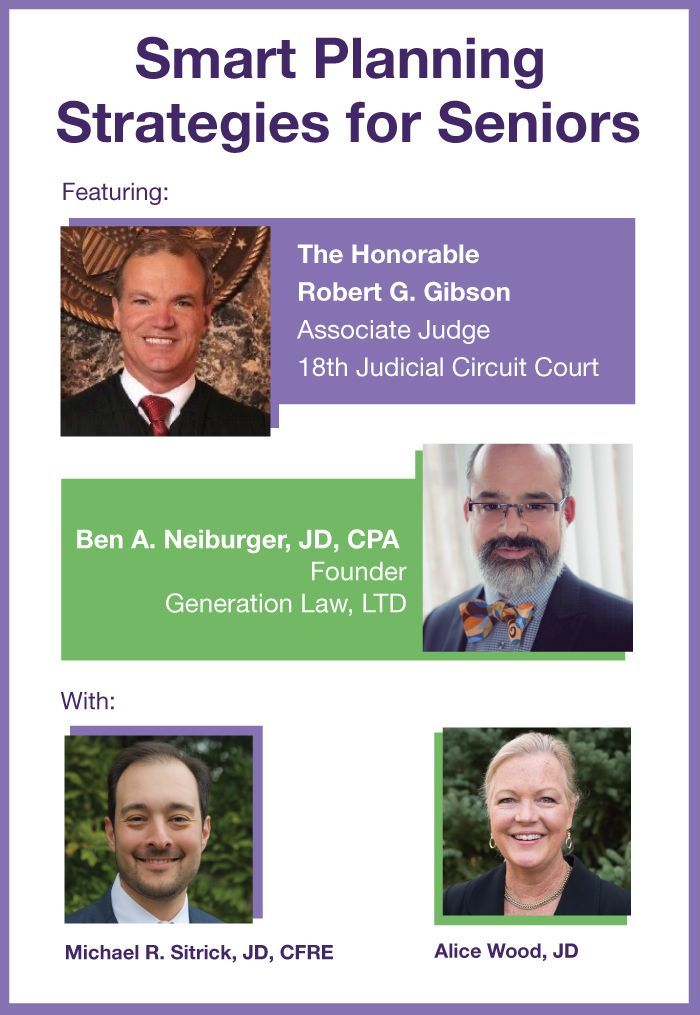 We all know that an ounce of prevention is worth a pound of cure. As we and our loved ones age and plan for the future, having a strong understanding of the proper steps to take to ensure that issues such as financial security, powers of attorney, long-term care, and estate and charitable planning are all in order can provide much confidence and peace of mind. But knowing where to start can be overwhelming. Join us for a lively presentation as we provide a roadmap to help navigate these issues.
Specific topics to be covered include:
• Understanding the risks and pitfalls of poor planning
• A checklist of steps to take to protect yourself and your loved ones as you age and plan
• How a team of trusted advisors can ensure your security and that your intentions are honored
• Strategies to support the people and causes you care about during your lifetime and after you're gone
Once you are registered using the link above, you will receive an email with meeting credentials and reminders when event is approaching.