Next Generation Initiative (NGI) Spring Social featuring Child's Voice
Register Now
Click here to register for the free event with the option to become an NGI member and add a contribution toward the support of the NGI cause.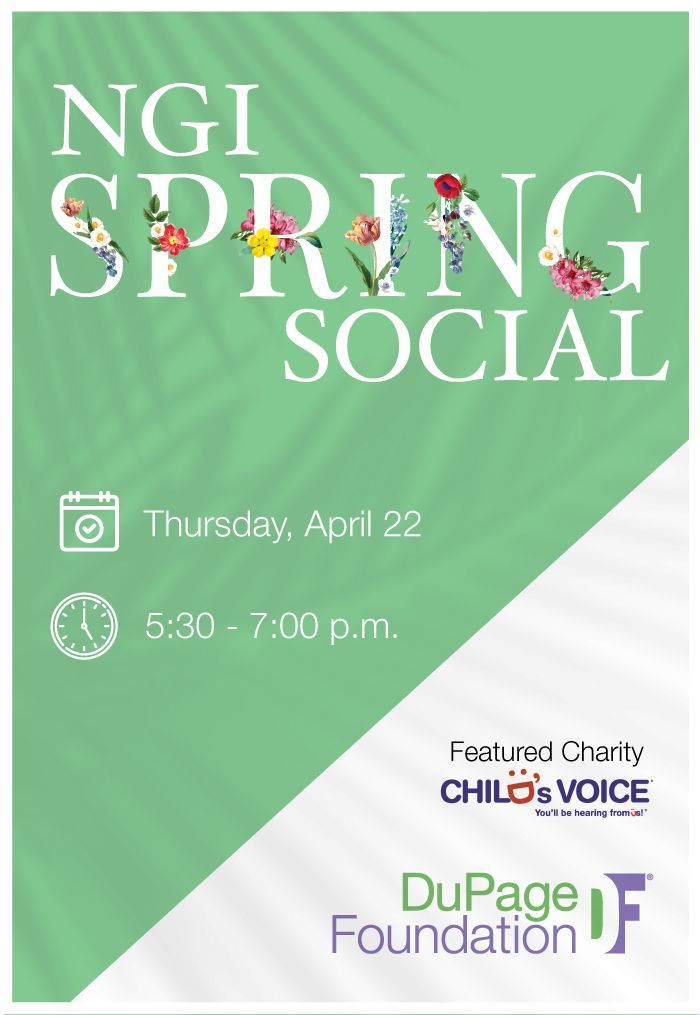 Join DuPage Foundation for our free virtual Next Generation Initiative (NGI) Spring Social with the registration button above. While registering, consider joining NGI as a 2021 member.
During this Zoom program, NGI members and friends will learn about the mission and work of Child's Voice and have the opportunity to support this important organization. The short program will be followed by an hour of networking and conversation in Zoom breakout rooms.
The Robert and Laurie McMahon Family Fund of DuPage Foundation will generously match contributions made to NGI for the Child's Voice grant, totaling up to $2,500.
Child's Voice is a listening and spoken language program for children with hearing loss, providing these students the opportunity to learn to listen and speak.
Learn more about NGI and Child' Voice with the links below and register for the April 22 free virtual Summer Social with the "Register" link above.