Upcoming Events
Continuing Education Series for Professional Advisors: Crypto With Caution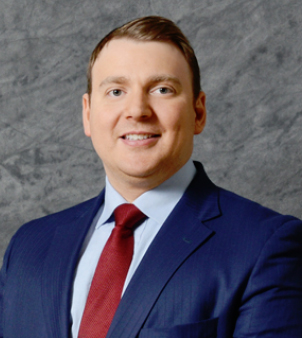 Over the past decade, crypto currency has evolved from a fringe digital pocketbook to a currency accepted by more than 10,000 merchants, including Microsoft and Expedia.com. This program will describe the basics of Bitcoin, blockchain, smart contracts, and related crypto concepts. It will also examine the benefits and limitations of blockchain, examples of its potential use, and how to implement blockchain solutions while ensuring regulatory compliance and minimizing legal risk.


Registration, networking, and a complimentary breakfast will begin at 7:15 a.m. with the program starting at approximately 7:50 a.m. RSVP soon as space is limited.


Justin C. Steffen is a partner in Ice Miller's Litigation and Financial Services Practice Groups. Combining over a decade of experience litigating clients' most important matters with in-depth, technical knowledge, Justin is uniquely positioned to help clients navigate the legal and regulatory issues raised by financial and emerging technologies.


A recognized National Law Journal Cryptocurrency, Blockchain, and FinTech Trailblazer and cited authority on virtual currency, lending and FinTech issues, Justin advises clients on a myriad of issues pertaining to machine learning, the Internet of Things (IoT), mobile payments, blockchain and cryptocurrency. He is a frequent commentator who has published articles in Law360, Corporate Counsel, FinTech Weekly, Business Insurance Journal and LegalTech News. Justin is also the founder and chair of the Chicago Bar Association's Financial and Emerging Technologies Committee, an organizer of the Block(Legal) Tech Conference, a member of FinTex's Legal and Regulatory Committee and a frequent public speaker on the intersection of technology and law.


Note: This program has been approved for 1 hour of CFP and CPE credit, 1 hour of PRMCLE *Legal Ethics* credit, and 1.25 hours of CSOP and CTFA credit.


Contact Kait Balsewicz at kait@dupagefoundation.org or 630.665.5556 with questions.