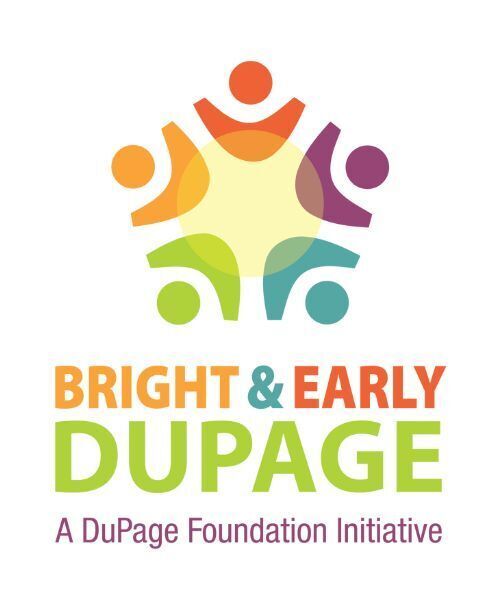 Bright & Early DuPage (B&ED), an initiative of DuPage Foundation, recently awarded a $20,000 grant to the newly launched Villa Park Area Early Childhood Collaborative (VPAECC), to support a new bilingual outreach specialist who will provide education and resources to promote positive early childhood development for the area's most vulnerable families.
VPAECC is the seventh early childhood collaborative launched with B&ED support since 2013. "We are pleased to serve as a catalyst in expanding early childhood collaboration into a new DuPage community," said Barb Szczepaniak, DuPage Foundation vice president for programs. "It takes a village to prepare children for school and to launch them on the road to lifelong success, which is why the Foundation invests financial resources to help communities establish and build a coordinated approach toward this goal."
With technical assistance provided through B&ED funding, the VPAECC was officially launched on February 2, 2023, with Tri-Town YMCA serving as the backbone.
Deborah du Vair, former chair of the Foundation's B&ED Committee, consulted with the partners within the Villa Park area and walked them through the process of establishing the collaborative. "Our biggest strength among our work within the collaboratives has been building trust and connecting with the families as well as pulling all of the key players together – from the school districts to early childhood providers, and parents," said du Vair. With du Vair's assistance, the VPAECC also applied for and received a significant grant from the State of Illinois' Birth to Five Initiative.
"We are forever grateful for the technical support of Deborah du Vair and all of the members of B&ED," said Sarah O'Donnell, Tri-Town YMCA CEO. "They have truly been an invaluable asset to our region for today's youth and future generations in DuPage County. The financial support of B&ED along with the Birth to Five Initiative is an investment in our community's children. For every $1 that is invested into early childhood work, there are known improvements to high school graduation rates, increased enrollment into college/trades school, and increased economic impact and personal income. When kiddos have access to early childhood education experiences, there are also known benefits to lowering the risk of future heart disease and obesity. Simultaneously, that same investment helps break cycles of poverty, decrease enrollment in special education programs, and lower crime-related expenses and incarceration rates. Essentially, every $1 invested in early childhood yields a $16 return. With the generous grant support, VPAECC is now positioned to improve connections amongst neighbors and trusted resources around our region for the benefit of children, birth through eight years of age, and their care circles."
One of the initial projects of the new outreach specialist will be to conduct a survey to collect input from local early childcare practitioners, school-age educators, social service agency professionals, local physicians, municipal leaders, and parents to enable VPAECC to identify the needs and prioritize goals unique to that community.
DuPage Foundation works closely with communities like Villa Park to help them grow their programs and acclimate them to the process of applying for grants. "School districts, which are critical partners in early childhood collaboratives, sometimes think there is a catch with what we provide," said Szczepaniak. "There is no catch. If a community wants us, we're here and willing help them create a system focused on closing the gap for those children who might start behind and finish behind without the availability of early childhood resources."
View the DuPage Early Childhood Community Profile at dupagefoundation.org/BrightAndEarly.
About DuPage Foundation's Bright & Early DuPage Initiative
The mission of Bright & Early DuPage (B&ED) is to build sustainable, coordinated, local early childhood systems that actively work to increase access to quality education and support for children and families with limited resources. Six to seven grants are awarded annually to help achieve this mission.
About DuPage Foundation
DuPage Foundation, a 501(c)(3) community foundation, is the philanthropic leader in DuPage County, Illinois. DuPage Foundation manages more than $130 million in assets and has awarded more than $75 million in grants since its founding in 1986. Individuals and organizations seeking to provide impactful support to address critical issues in DuPage County and beyond can create powerful customizable gift solutions and partnerships through DuPage Foundation. More at dupagefoundation.org. Doing a world of good in our own backyard.®