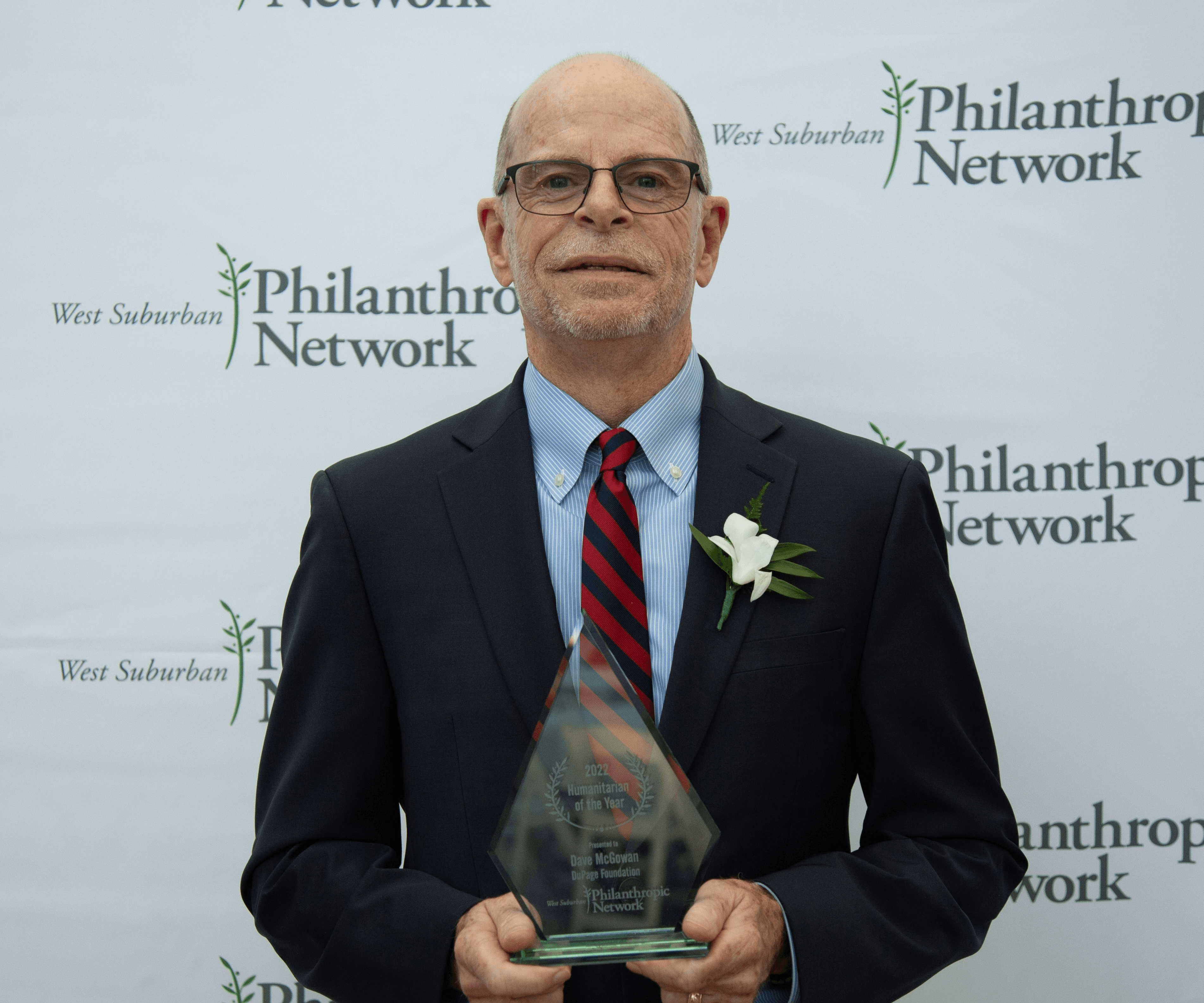 DuPage Foundation President & CEO Dave McGowan was named "Humanitarian of the Year" by the West Suburban Philanthropic Network (WSPN) as part of its 20th Annual Philanthropy Awards held on August 30 at Northern Illinois University – Naperville Campus.
Each year, WSPN recognizes individuals, businesses, foundations, and corporations for their work and dedication to helping their communities thrive.
"I am really honored to be among the prior recipients of this award and all of this year's honorees – most of whom I've had the pleasure of working with over the years," said McGowan. "Charitable giving and volunteering comes easy to those who were introduced to it at a young age. My grandparents and parents really set an example for me and my brothers, and it's something I've been proud to carry through my career."
McGowan will retire at the end of the year after more than 25 years of service as DuPage Foundation's chief executive officer. During his tenure, DuPage Foundation experienced immense growth, established new initiatives, received countless accolades and made significant community impact.
McGowan became a certified fundraising executive in 1987 and has more than 40 years of fundraising, grantmaking, and not-for-profit management experience in the Chicago metropolitan area. In 2009, he was honored with WSPN's "Distinguished Service" award.

View WSPN's 20th Annual Philanthropy Awards honorees here.