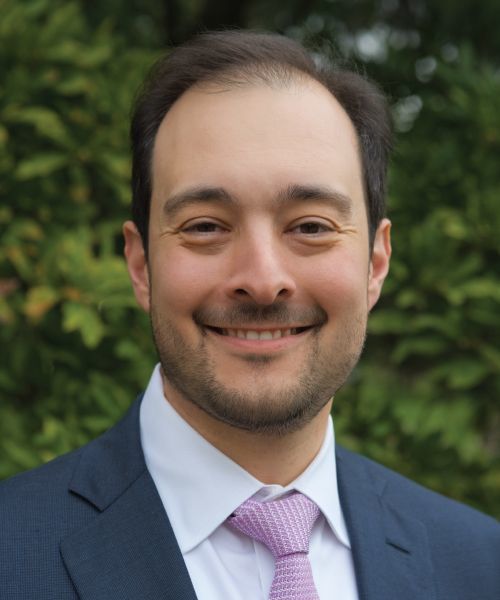 DuPage Foundation is pleased to announce the promotion of Michael R. Sitrick, CFRE, JD, to executive vice president for advancement, effective immediately.

Sitrick first worked at the Foundation from 2003 to 2010 when he left to complete his law degree and practice in the field. He returned to the Foundation in 2013 as director of development and was promoted to vice president for advancement in 2016. Since that time, he has expanded the advancement department, which includes Kait Balsewicz, CFRE, development officer, and Alice Wood, JD, director of gift planning.

Sitrick works closely with individuals, families, businesses, and their advisors to help them accomplish their unique charitable goals. His areas of focus include donor-advised funds, community and not-for-profit endowments, charitable gift annuities, and gifts of cash and appreciated assets such as stock, mutual funds, retirement assets, insurance, real estate, and closely-held business interests.

"Advancement is in Mike's blood," said Dave McGowan, DuPage Foundation president & CEO. "His mom ran the Beloit Health System Foundation before retiring and joining the board of the Stateline Community Foundation in Beloit, WI. 

"Mike's background in law and expertise in charitable planning has been invaluable in advancing the Foundation's strategic plan and we are extremely fortunate to have him on staff. His dedication and leadership led to exceptional accomplishments within the advancement department and have played a vital role in the success of the Foundation. This promotion recognizes Mike's tenure and accomplishments as well as his contributions to the growth and stature of the Foundation, its fund development program in particular."

"This promotion is an honor," said Sitrick. "My wife and I chose to make DuPage County our home after graduating from college and moving here nearly 20 years ago. At that time, I knew I wanted to do something meaningful that combined my passion for helping others with my desire to make a difference for our community. This position has proven to be the perfect marriage of these goals, and it is a privilege to work with such dedicated colleagues and volunteer leaders, our generous donors, and scores of other community partners who share our vision of seeing more impact for our county through coordinated philanthropy." 

Sitrick is an active member of the DuPage County Bar Association (DCBA) where he has served on numerous committees including its Editorial Board, Judiciary Committee, and Public Interest and Education Committee. He is a current member of the 18th Circuit Pro Bono Committee and serves as a co-writer and performer for DCBA's annual Judges' Nite production, a fundraiser to benefit DuPage Legal Aid.

Sitrick is also a board member of the DuPage County Estate Planning Council, a past president of Suburban Chicago Planned Giving Council, and a past board member of the West Suburban Philanthropic Network (WSPN).

Sitrick graduated magna cum laude from Millikin University with a bachelor's degree in business management and earned his Juris Doctor from Loyola University Chicago School of Law. In 2016 he was recognized by the Naperville Area Chamber of Commerce as one of its inaugural "Four Under 40" recipients. Sitrick is also a two-time recipient of the DCBA Board of Directors' Award and a past recipient of WSPN's Distinguished Service Award.

In his spare time, Sitrick enjoys biking, running, reading, and performing as an actor and tenor soloist with area theatre and music groups. He lives in Lombard with his wife, Elizabeth.