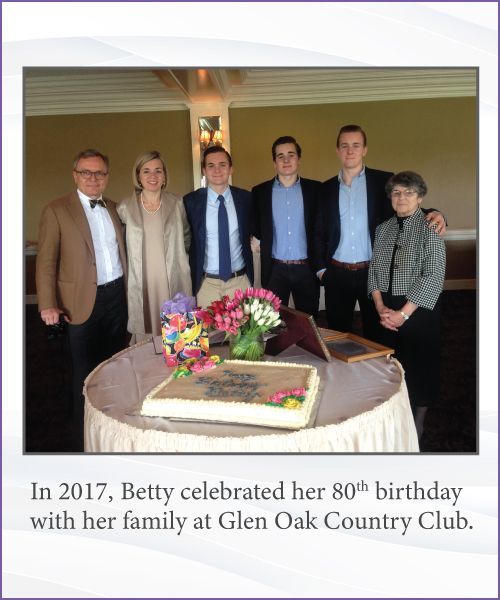 DuPage Foundation's staff and Board of Trustees were deeply saddened to learn of the passing of Betty Bradshaw, a longtime Foundation supporter and spouse of the late Jerry C. Bradshaw, a founder of DuPage Foundation. A resident of Wheaton, Betty passed on August 6, 2021 at the age of 84.  

DuPage Foundation President & CEO Dave McGowan said, "Our hearts go out to Betty's daughter, Molly, and the entire family and circle of friends who knew her. Betty's caring and giving spirit became the cornerstone of the Foundation and her dedication to making our community a better place was unmatched. Over the years, Betty delighted in attending Foundation events and staying involved as much as possible. We will miss her smile but know that her legacy will carry on through her family and the continued work of the Foundation."  

View Betty's obituary and visitation details.