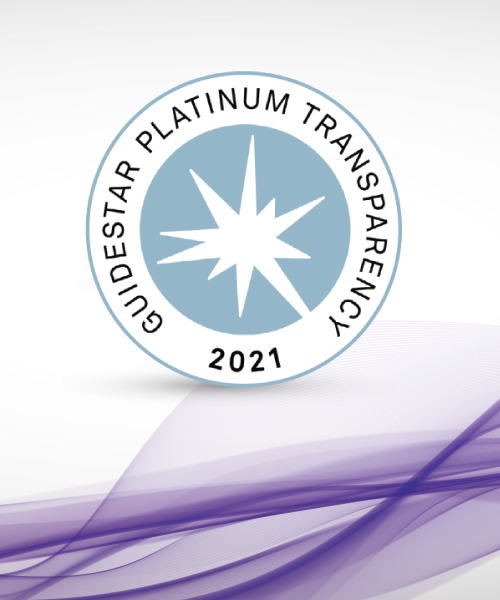 DuPage Foundation earned a 2021 Platinum Seal of Transparency, the highest level of recognition from GuideStar, the world's leading source of not-for-profit data that helps connect donors and grantmakers to not-for-profit organizations. Obtaining a platinum seal confirms the Foundation's ongoing commitment to transparency, as requirements included reporting financial information, program metrics and a current strategic plan.
"By sharing metrics that track our progress and impact, we allow donors to get a more comprehensive view of the Foundation, which helps them evaluate how their charitable goals align with our mission," said Dave McGowan, Foundation president & CEO.
According to GuideStar, not-for-profit profiles that sport the gold or platinum seal get twice the amount of views on their website and receive 53 percent more in contributions. In addition to the data GuideStar collects through the IRS, organizations update their profiles with other pertinent information, from sharing mission statements and historical timelines to listing board members and staff roles.   
To reach platinum status, the Foundation added more extensive information to its GuideStar profile, including: audited financial statements for 2018 and 2019; annual reports for 2019 and 2020; the 2020-2024 strategic plan summary; equity strategies; metrics on the Community Needs Grants Program for the last three years; and demographics on leadership and senior staff.