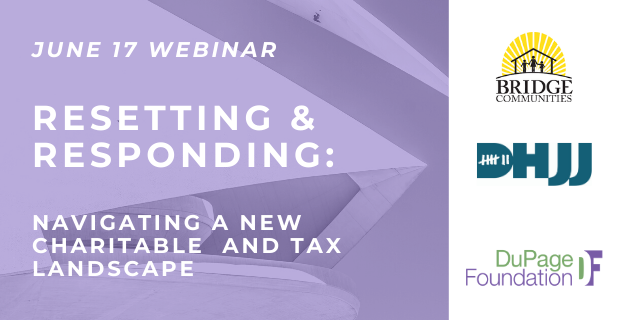 Get up-to-speed on the most recent changes in in the law affecting charitable, retirement and tax planning.
Watch the recent webinar: Resetting & Responding, Navigating a New Charitable and Tax Landscape with DuPage Foundation Vice President for Advancement Mike Sitrick along with Amy Van Polen, senior director, Bridge Communities, Inc., and Terry Cicero, principal, DHJJ.
To accompany your presentation, please download the slide deck.