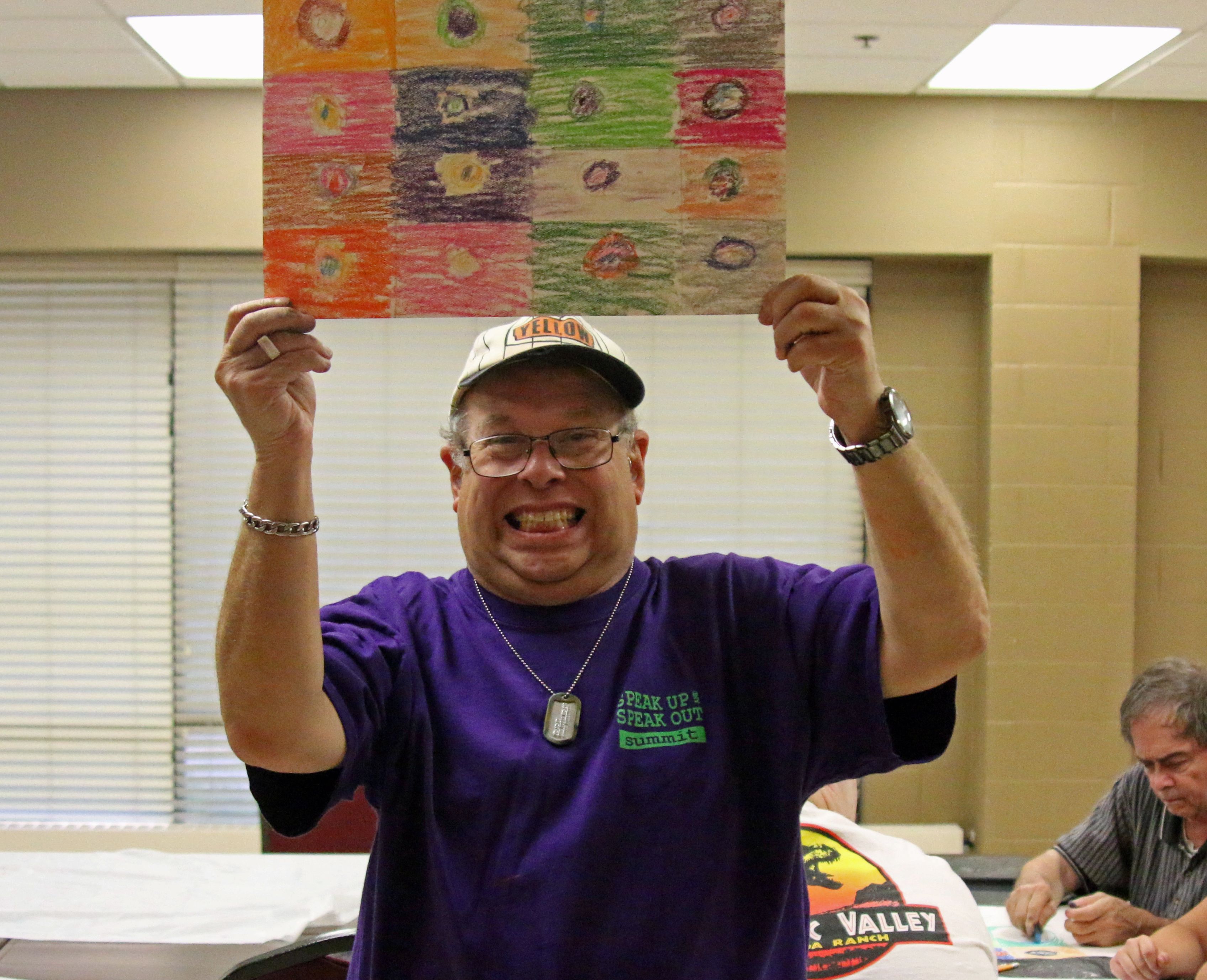 Photo credit: Western DuPage Special Recreation Association
The DuPage Foundation is pleased to announce the most recent recipients of the Picture This Mini-Grants, awarded quarterly through the JCS Fund of the DuPage Foundation. Congratulations to the following organizations selected to receive funding:
Western DuPage Special Recreation Association (WDSRA) (Carol Stream, IL)
Supported by the Picture This Mini-Grant, the library will present a photographic and storytelling exhibit titled When Home Won't Let You Stay: Stories of Refugees in America by documentary artist James Bowey. As part of the experience, Bowey will lead a discussion regarding the refugee experience  and provide a community activity on documenting and connecting individual stories.
Wheaton Public Library (Wheaton, IL)
WDSRA hosts Creative Corners art programs for teens and adults with disabilities to explore their creativity through various art mediums. The year-round program serves ten individuals each week, providing social opportunities, encouraging independence, and offering respite for parents and caregivers. Funding provided by the Picture This Mini-Grant will support program supplies and instruction.
About JCS Fund's Picture This Mini-Grant: In an effort to enrich the creative landscape in DuPage County, the JCS Fund offers quarterly opportunities for painting and drawing related projects. Not-for-profit arts organizations and governmental agencies can request up to $2,500 for locally-developed, high-quality, visual arts projects that reflect the art and strengths of our diverse yet unified community. Mini-grant applications are considered quarterly. See guidelines and apply here by June 30, 2019 at 5:00 p.m.