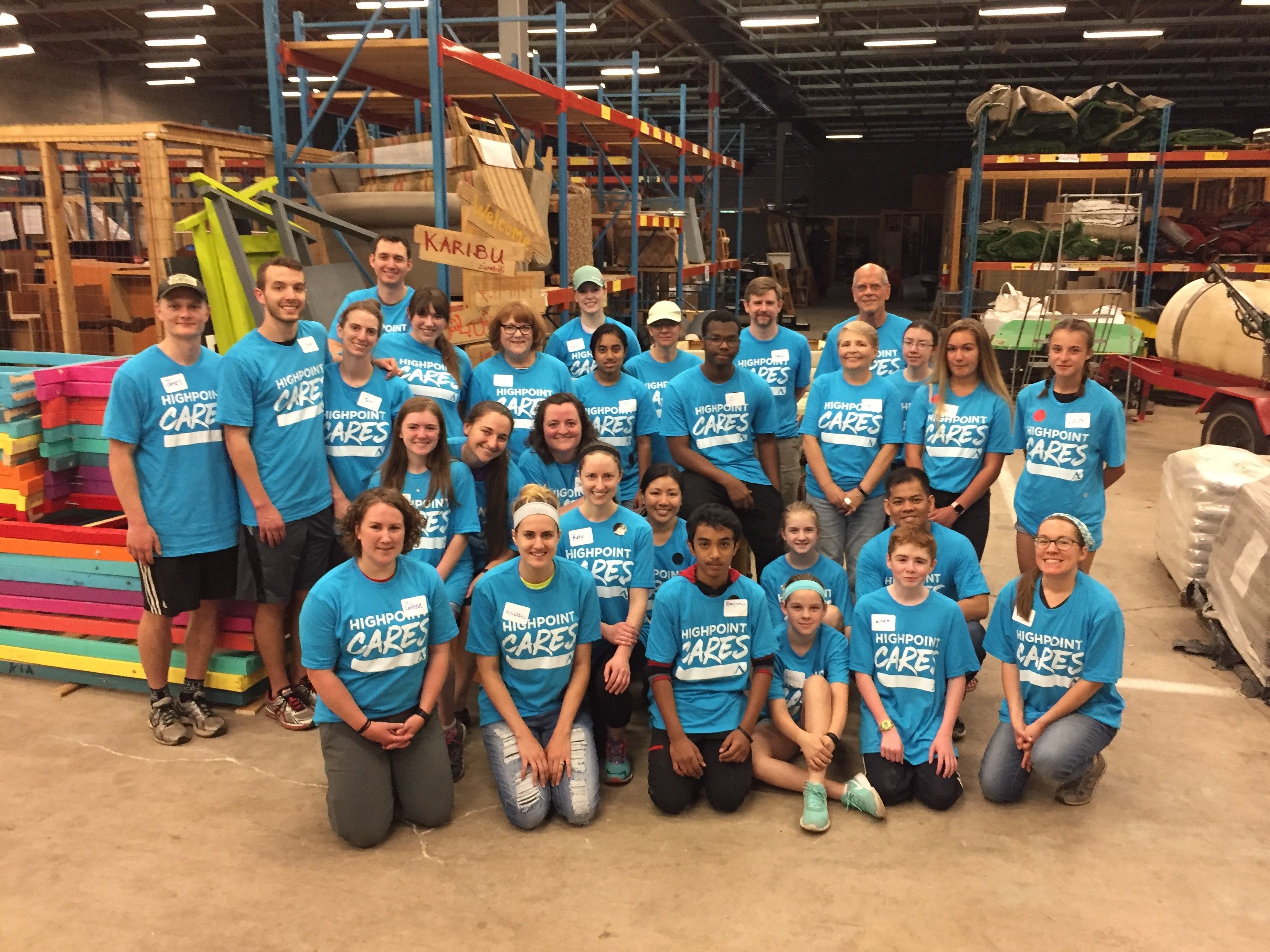 World Relief DuPage/Aurora (WRDA) successfully moved its DuPage office from Wheaton to a new location at 191 S. Gary Ave. in Carol Stream. In a meaningful example of local grantsmanship, the DuPage Foundation connected the Silver Heart Foundation, managed by the Sarrett family, with WRDA. Upon hearing about the organization's relocation plans, the Silver Heart Foundation recommended a $1,000 grant to provide meals for more than 60 people during WRDA's two-day move.
Silver Heart Foundation's generosity fed lots of hardworking volunteers and staffers – but it also indirectly supported two business owners who benefited from World Relief's services in the past.
In addition to coffee, fruit, and bagels for breakfast, lunch was ordered from Baba Kabab in Aurora on Friday and Mi Casa in Wheaton on Saturday. Both business owners were grateful for the business and were happy to give back to the organization that once helped them. World Relief's support of them, and now their support of World Relief, has come full circle.
The remaining funds were used to help cover the cost of the two moving trucks rented by WRDA.
Partnership Manager Tim Kustusch relayed WRDA's appreciation to the DuPage Foundation and to the Sarrett family, "Thank you again for facilitating this generous grant to help make our move day that much more affordable – and enjoyable! This generous donation was an incredible blessing."
WRDA partners with churches and our broader community to support refugees and immigrants as they pursue a new start and a better future. This includes refugee resettlement, immigration legal services, employment opportunities, English training, volunteer mobilization, and youth programs. Learn more about World Relief here.