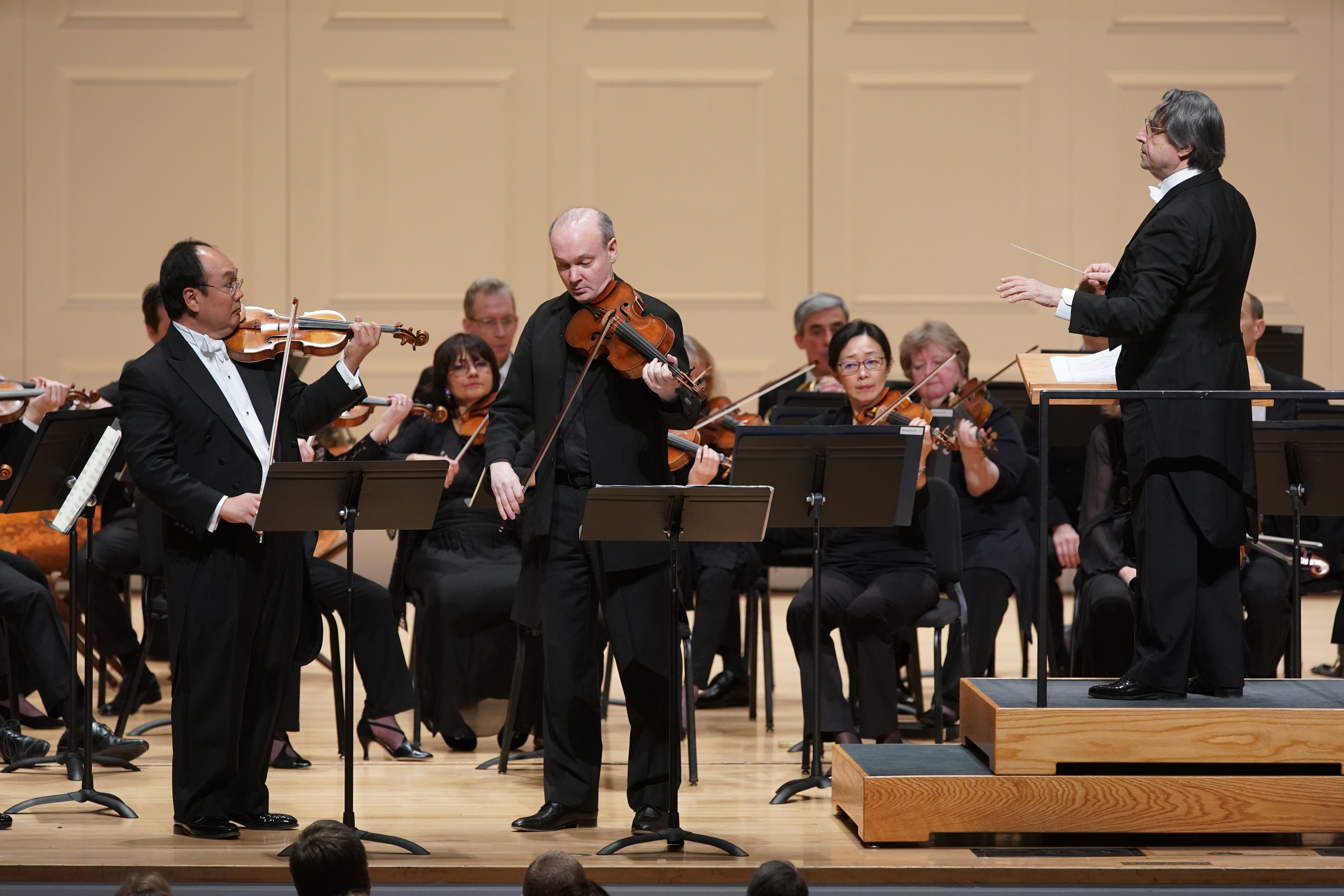 On March 16, the Foundation hosted more than 50 guests for the Chicago Symphony Orchestra's ( https://cso.org ) special performance at Wheaton College's Edman Memorial Chapel. Attendees enjoyed Haydn's Symphony No. 89 and Mozart's Sinfonia concertante and Symphony No. 36 (Linz). Conductor Riccardo Muti dazzled the crowd with his compelling direction and famed musicians Robert Chen (violin) and Paul Newbauer (viola) gave stunning solo performances.
Foundation guests gathered for a pre-concert reception at Wheaton College's Harbor House and heard from Chicago Symphony Orchestra's Vice President for Development David Chambers.
We are proud to collaborate with the CSO to bring the Symphony to DuPage County. Special thanks to the JCS Fund of the DuPage Foundation for helping underwrite the cost of the concert.
Photo Caption: Joan Morrissey, Trustee Emerita; Tony Payne, Wheaton College Artist Series; and Peg Sindelar, Foundation Friend, enjoying the Harbor House Reception.