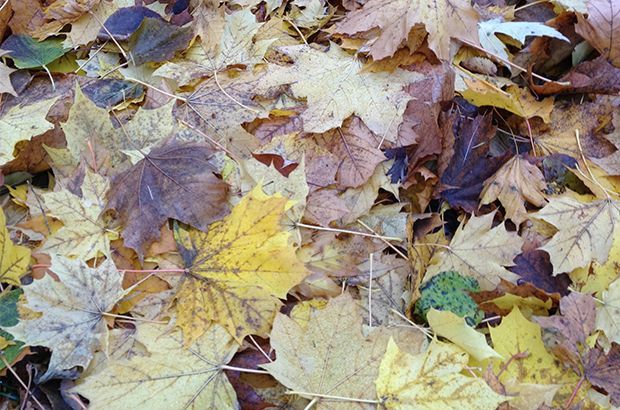 DOWNERS GROVE, Illinois—The DuPage Foundation is pleased to announce the awarding of more than $240,000 in grants to 24 DuPage County not-for-profit organizations working in the areas of Arts & Culture, Education and the Environment as part of its 2017 Fall Community Needs Grant Cycle. The grants will be distributed at the Foundation's Holiday Open House on Wednesday, December 6, at its office in Downers Grove.
The following organizations were selected to receive funding through Foundation Community Needs grants and recommendations from representatives of Foundation donor-advised funds:
Arts & Culture: $113,350

Addison Center for the Arts—$3,500 (Funded by the JCS Fund)

American Wind Band—$2,350

Buffalo Theatre Ensemble—$20,000

Chicago Sinfonietta—$15,000 (Funded by the JCS Fund)

DuPage County Historical Museum Foundation—$2,500 (Funded by History DuPage Fund)

DuPage Symphony Orchestra—$10,000

Elmhurst Art Museum—$20,000 (Funded by the JCS Fund)

Elmhurst Symphony Association—$2,500 (Funded by the JCS Fund)

First Folio—$5,000

Opera for the Young—$2,500

Salt Creek Ballet—$20,000

Senior Suburban Orchestra—$2,500 (Funded by the JCS Fund)

Spirito!—$5,000

St. Andrew Lutheran Church—$2,500
Education: $90,500

The Community House—$10,000

Dare to Dream: Get Educated!—$13,000 (Funded by Betty W. Smykal, the Donor-Advised Fund for Needy Children and the Perma-Seal Fund)

Glen Ellyn Children's Resource Center—$20,000 (Funded by the JCS Fund)

I Support Community—$20,000

Naperbridge Alive—$15,000

Naperville Area Humane Society—$2,500

School and Tutors on Wheels—$10,000 (Partially-funded by the Perma-Seal Fund)
Environment: $37,000

The Conservation Foundation—$2,000

SCARCE—$20,000

The Morton Arboretum—$15,000
TOTAL COMMUNITY NEEDS GRANT FUNDING AWARDED: $240,850
"I feel fortunate to work with our exceptional Grant Committee members who carefully review the many applications we receive each grant cycle in order to select programs for funding that address the most critical needs of DuPage County as well as those that make our community a vibrant place in which to live and work," said Barb Szczepaniak, Foundation vice president for programs. "There is never enough funding to support every deserving program, but thanks to the generosity of a Foundation donor and representatives of some of our donor-advised funds, the Committee's grant budget this cycle received a boost of $79,500. We were excited to be in the position to fund an unprecedented 63% of the applications we received and to be able to provide every single recipient organization with the full amount of their request."
"This past year has certainly been a banner year for our Community Needs grant program," said Joe Weidenbach, Foundation Grant Committee chair. "In 2017, we awarded $725,000 from the program to support organizations working in the areas of Arts & Culture, Education, the Environment and Health & Human Services. 62% of the applications submitted were funded; 97% received full funding and our annual Community Needs grant budget was boosted by $222,000 with added support from Foundation donors and representatives of Foundation donor-advised funds."
For a detailed list of our Fall Community Needs Grants and their purposes, please click here.
About the DuPage Foundation
The DuPage Foundation is DuPage County's philanthropic leader. Established in 1986 to raise the quality of life throughout DuPage County, the Foundation serves our community by helping area residents and organizations realize their unique charitable goals, providing impactful support to our community's not-for-profits, and fostering key partnerships to address critical issues affecting DuPage County.
As a 501(c)(3) public charity, the Foundation receives contributions and bequests from individuals, corporations, organizations and foundations looking to make a difference for our community and the causes about which they are most passionate. Since its inception, the Foundation has grown to nearly $90 million in assets and awarded nearly $35 million in grants to not-for-profit agencies serving the residents of DuPage County and beyond.
For more information about the Foundation, visit www.dupagefoundation.org. To arrange future media opportunities, please contact William Pearch, marketing manager, at 630.598.5290, or bill@dupagefoundation.org.