Testimonials
Willowbrook Corner Early Childhood Coalition Increases Impact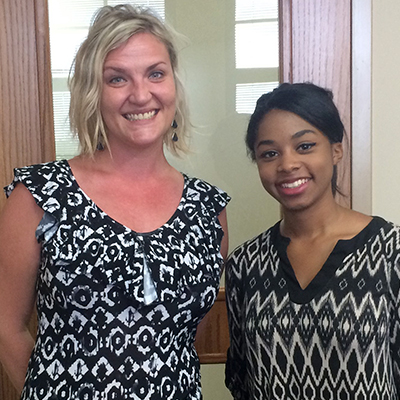 In November's Foundation Update, we highlighted the Bright & Early DuPage grant that was awarded to YWCA Metropolitan Chicago to support outreach to low-income and at-risk families living in the Willowbrook Corner area. With funding, specifically provided through the Snodgrass Family Fund, the Willowbrook Corner Early Childhood Coalition hired Outreach Specialist Gloria McCants. As a result of her outreach efforts, she has connected high-risk families to parent mentoring; provided parent education programs; opened up opportunities for children to obtain developmental screenings; launched a dad's parenting group; and connected five families to the Child Care Assistance Program. Her efforts have been so impactful that the school district is working on providing additional funding to increase her services to families.
The following illustrates how the work she is doing significantly impacted one child.
Through a Passport to Health event, Gloria provided education for parents on the importance of executive functioning in young children. She subsequently assisted with the Minnesota Executive Function Scale (MEFS) assessment for children enrolled in pre-K classrooms at Willowbrook's Anne M. Jeans Elementary School. One child was identified by his teacher as having myriad speech and cognitive issues which she felt merited a full case study. However, he scored high on the MEFS assessment for a child his age. As a result, he is no longer slated for a case study and is receiving intensive speech services which is what he really needs. The assessment changed the trajectory of this child's education!