Testimonials
Not Taken for GRANTed: Young Naperville Singers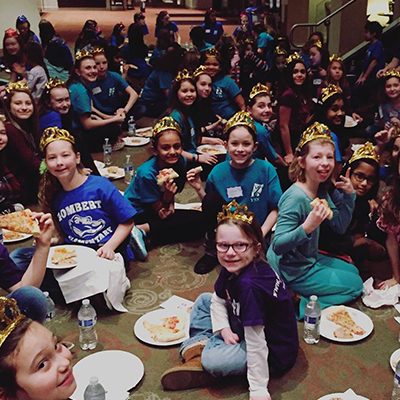 Recipients of Community Needs Grants from the Foundation are required to submit final reports within one year describing the impact of the funding they received. This is a summary of a final report.
Young Naperville Signers (YNS) was awarded a $2,500 mini-grant to support Diva Night, a one-day seminar for girls in grades 3-5, to encourage awareness and appreciation of choral arts in our community. 209 girls attended Diva Night in February 2017 at North Central College's Wentz Concert Hall in Naperville. The theme of the workshop was "Giving Girls a Voice."
Staff directed the girls in a series of activities to teach vocal technique and taught songs on the spot featuring a variety of tempos, styles and texts. An YNS alumna and current elementary music teacher served as a guest clinician for the night. She shared her passion for singing, being confident and teaching how music helps girls embrace their "inner diva." She also coached the girls to connect to their inner beauty and emphasized that they are each special and unique.
Approximately half of the girls were YNS members. They served as mentors and leaders by greeting girls when they arrived and ensuring everyone felt welcome. Diva Night concluded with a free demonstration concert for family and friends, including performances by YNS choirs.