Testimonials
Not Taken for GRANTed: Junior Achievement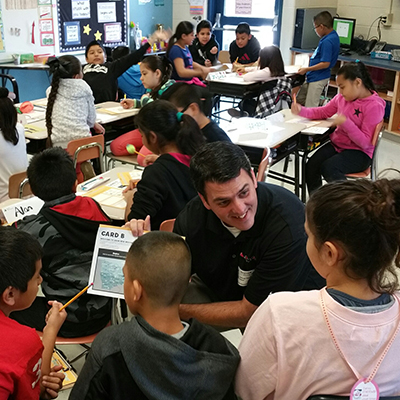 Recipients of Community Needs Grants from the Foundation are required to submit final reports within one year describing the impact of the funding they received. This is a summary of a final report.
Junior Achievement of Chicago (JA) was awarded an $11,500 grant to support Junior Achievement programs at low-income schools in Addison. The grant sponsored 23 of the JA programs at Lincoln Elementary School and Indian Trail Junior High School in Addison School District 4.
Lincoln Elementary School had 397 students participate in the JA program in the fall semester. The elementary school students received the JA program associated with their grade. Indian Trail Junior High School had 1,323 students participate in the program. The middle school programs build on concepts the students learned in JA's elementary school program and help teens make decisions about how to best prepare for their educational and professional future.
Outcomes for the JA programs include the following:

92% of educators agreed that the JA volunteer served as a role model for the students

94% of educators agreed that the JA was a valuable program

93% of educators agreed that their students learned valuable skills through JA
Two sixth grade students at Indian Trail Junior High School said the following about their JA experience:
"I think that students become more engaged when technology is involved and they can see something new and fun. My favorite activity from JA Global Marketplace was when we got to see how McDonald's changes their menus throughout the world. Since I want to be an Entrepreneur, this activity helped me learn how to run a successful business. You have to ensure that your products or services appeal to different cultures, religions and preferences in order to succeed."
"When I was younger I wanted to be a police office or doctor. But in 2nd and 3rd grade I learned about taxes and now I want to be an Accountant. I like how every year I learn a bit more about finance through JA and our volunteers."