Testimonials
Not Taken For GRANTed: Buffalo Theatre Ensemble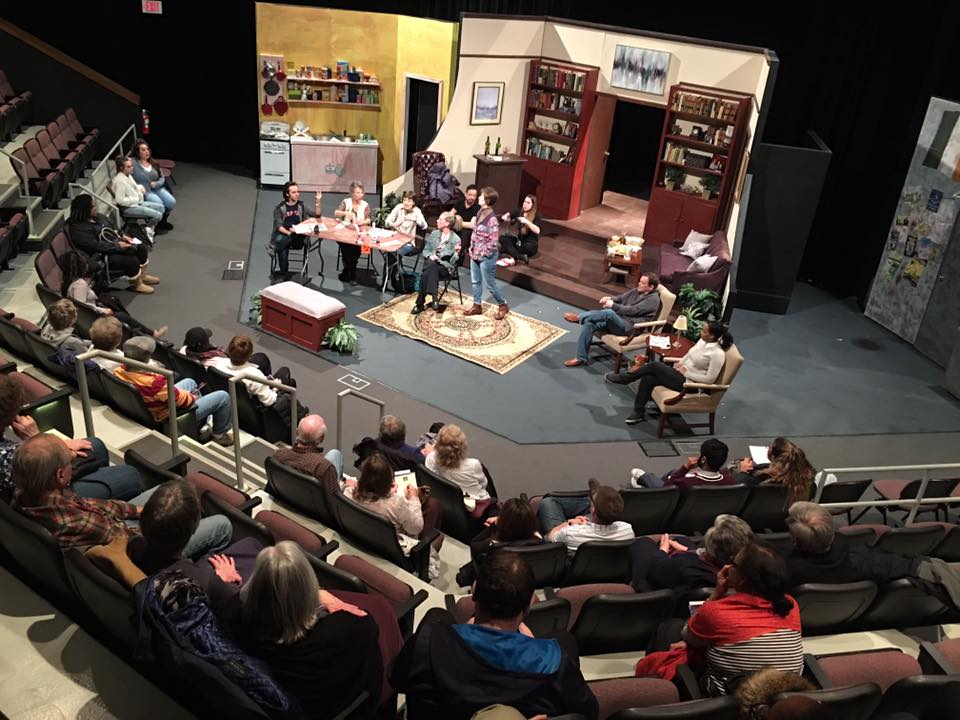 Recipients of Community Needs Grants from the Foundation are required to submit final reports within one year describing the impact of the funding they received. This is a summary of a final report.
Buffalo Theatre Ensemble (BTE) ( https://goo.gl/YLkAVP ) was awarded a $20,000 grant in 2016 to support the reinstatement and continued operation of BTE in its 30th anniversary season. BTE presented three productions during the 2017-2018 season including Good People, Don't Dress for Dinner, and Improbable Fiction. More than 6,400 patrons enjoyed the performances during the season.
In addition to the productions, BTE connected with the community through four pre-show and four post-show discussions, subscriber night events and opening night VIP/press receptions. BTE awarded the BTE Stage Management Scholarship to four College of DuPage students and twenty students participated in BTE's Acting Shadow program. Through the shadowing program, students attend BTE rehearsals and follow the process of an individual actor while preparing for a production.
The following is feedback from a COD student who participated in BTE's student shadow program:
"I was asked to shadow for BTE's spring show, 'Improbable Fiction,' and I immediately accepted. I consider that experience of shadowing invaluable to my future. The staff and cast were always friendly and inviting, and always patient with questions I asked. Viewing the pros rehearse every week, and to witness the show's growth, it truly was an amazing experience for me. I'm the type of person who learns best through observation and hands on work, and working with BTE has given me the tools I'll need for a future in theater. I'm now anxiously awaiting the fall semester, and am looking forward to hopefully working with BTE again next winter, but this time as a director shadow."