Testimonials
Foundation Sponsors Annual Environmental Summit Highlighting Nature's Health Benefits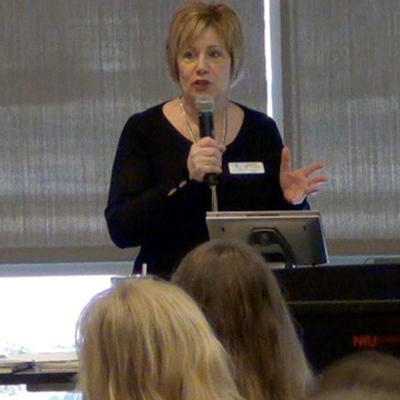 The Foundation was pleased to sponsor The Conservation Foundation's (TCF's) DuPage Environmental Summit on January 25, for the 13th consecutive year. Barb Szczepaniak, the Foundation's vice president for programs, welcomed more than 350 attendees to Northern Illinois University's Naperville campus and commended TCF for its continued protection and enhancement of the environment in DuPage County. She highlighted the Foundation's competitive Community Needs Grant Cycle and noted that, with its most recent grant to TCF, the Foundation has provided more than $900,000 in funding to support 116 local environmental programs and initiatives since its inception. These programs and initiatives range from environmental awareness and education to preservation and restoration efforts.
This year's topic was Nature Rx: How Spending Time in Nature is Good for Our Mind, Body and Soul. Attendees learned about research studying the impact of nature on diabetes and a collaborative initiative focused on getting people to enjoy monthly nature walks in the forest preserves with naturalists and doctors.
"The Summit was fabulous and so full of possibilities to enhance the work we are doing in WeGo Together for Kids, Healthy West Chicago and FORWARD," said Marjory Lewe-Brady, West Chicago School District 33's director of partnerships. "Thanks for sponsoring a great experience."