DuPage Foundation Elects New Trustees for 2020-21
September 18, 2020 DuPage Foundation is pleased to announce four new members were elected to its Board of Trustees. They are Julius W. (Wes) Becton III, Betsy Goltermann, Gerald E. Lewis Jr., and James (Jim) G. Myers. The four were elected and officially began their tenure at the Foundation's Annual Meeting on September 17, 2020. More about each new Trustee and their service is below.
Retiring Trustees Denice A. Gierach, Denise A. Horne, and Ernest J. Mrozek were recognized for their years of service to the Foundation.
"DuPage Foundation is a volunteer-driven and guided institution, as are all community foundations. We simply could not achieve the remarkable impact in the DuPage area community without the dedicated support of our Trustees. On behalf of our staff and the entire DuPage not-for-profit community, we thank all the departing Trustees for their service and we are thrilled to welcome the new Trustees for joining this dynamic and highly-engaged board," said Dave McGowan, president & CEO.
September 17 also marked a change in executive leadership. Denice Gierach served as immediate past chair during the past year while Mrozek served as the Foundation's treasurer. Stepping into the role of treasurer is Charles E. (Ted) Saul Jr., who joined the board in 2019.
More about the new Trustees: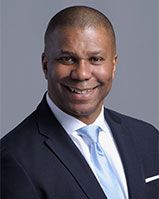 Wes Becton, of Elmhurst, Illinois, is CEO and co-founder of George Washington Street Partners, an executive leadership, career and performance coaching and consulting company focused on sustained and improved performance for leaders in all industries. Becton formed his company after serving as an infantry officer in the U. S. Army followed by a long career as a healthcare executive. He serves on the boards of Elmhurst University (Elmhurst, IL), Pan American Bank (Melrose Park, IL), St. Joseph High School (Westchester, IL), New Directions Housing Corporation (Chicago, IL) and Patton's Veteran's Project (New York, NY). Previously he was board chair for Northeastern Illinois University of Chicago. Upon his election to DuPage Foundation's Board of Trustees, Becton said, "I am honored to join this amazing group of leaders who want to do great things for the people of DuPage County. I was raised to believe that to whom much is given, much is expected. I am very excited about the work that we get to do."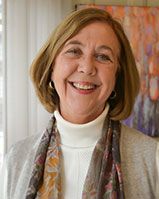 Betsy Goltermann, also of Elmhurst, is the current vice chair and recently retired chief financial officer for KI Industries, Inc., a family manufacturing enterprise. Goltermann operated alongside other family members to grow KI to $100M with international operations. Her expertise is wide-ranging in the functional areas of accounting, auditing, financing, cost accounting, compliance, risk management, information systems and human resources. In addition to her past service on DuPage Foundation's Grant Committee, Betsy serves on the boards of the Elmhurst Art Museum, Family Shelter Service and the advisory board of Loaves and Fishes. She also chairs the City of Elmhurst's Public Arts Commission. She received the 2013 WSPN Philanthropic Leadership Award. Upon joining the board, Goltermann said, "I'm honored to join the Foundation board and look forward to working with the organization on its mission to raise the quality of life in DuPage County. Having lived in DuPage most of my life, I see the County's changing needs. I've also witnessed the good work of the Foundation and look forward to being more deeply involved."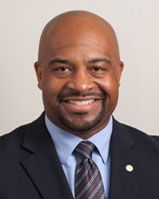 Gerald Lewis, of Naperville, is market president with BMO Harris Bank U.S. and has over 20 years of experience in the financial services industry. He is responsible for the performance and growth of 17 retail branches, in addition to the growth and expansion of the Premier (Mass Affluent) client segment. A former fighter pilot in the Washington D.C. Air National Guard at Andrews Air Force Base in Maryland, he now enjoys traveling, golf, tennis and spending quality time with his family. He has served on DuPage Foundation's Grant Committee since 2017. Lewis said, "I am proud to serve with the DuPage Foundation family and applaud the work that's being done to support the many good organizations across the western suburbs and give back to the many in need in our communities. I love the quote from John Rockefeller, 'Think of giving back not only as a duty but as a privilege.'"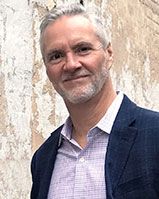 Jim Myers, of Glen Ellyn, is co-owner and chief creative officer of Simon/Myers, a Wheaton, IL-based brand strategy and creative agency that services a diverse range of Fortune 100 and other clients in both business-to-consumer and business-to-business capacities. Prior to forming Simon/Myers, Jim worked for 27 years at Rhea & Kaiser in Naperville. Jim was first introduced to the Foundation as a volunteer auctioneer at its annual benefit. He has served on DuPage Foundation's Marketing Committee since 2015, most recently as chair, where he oversaw the implementation of a new brand and creative strategy for the Foundation. He also volunteers with DuPage PADS. Myers said, "I believe that we are all called to serve to our capacity. But to provide that service right here, where we live and work? That's a special opportunity."
McGowan welcomed the new Trustees to the Board, noting their service beginning when the entire not-for-profit ecosystem is under great stress due to the on-going COVID-19 pandemic. McGowan said, "Without volunteer leaders, DuPage Foundation could not rise to the challenge of helping and making a difference for the people of DuPage County in both normal times and times such as these when our not-for-profit community is seeing demand for their services surge. As a grant-making entity, DuPage Foundation is uniquely positioned to assist during this crisis with the help and support of our board leaders, so we are most grateful for your service."