Elmhurst Art Museum: Reception & Tour | Picasso: 50 Years Later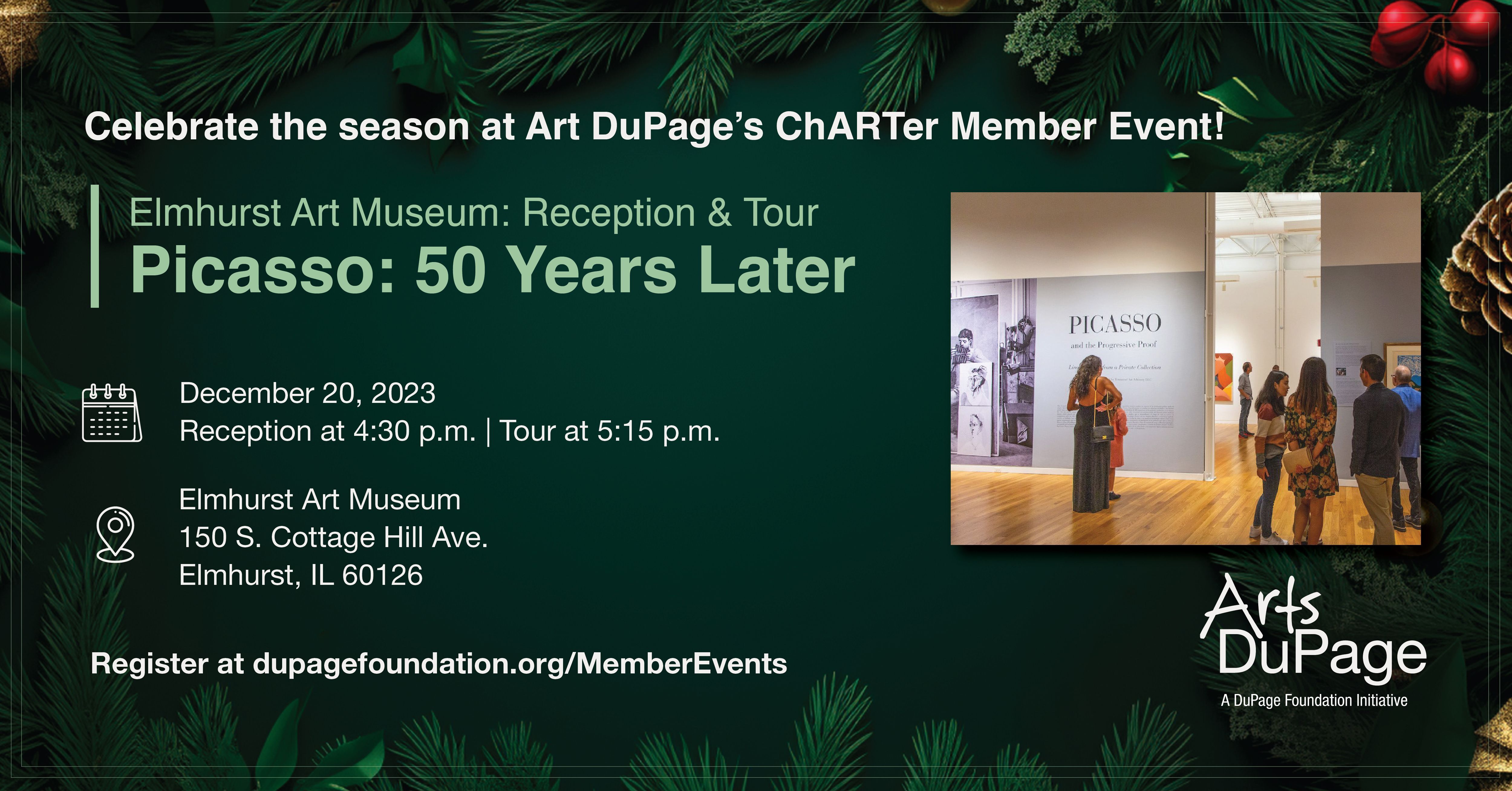 Attention Arts DuPage Members!
Come pARTy with us as we take you on a free behind-the-scenes look at Picasso: 50 Years Later at Elmhurst Art Museum. Executive Director John McKinnon will lead us through the three-part exhibition featuring nearly 25 works by Pablo Picasso along with several works by his contemporaries, such as Alexander Archipenko, Wifredo Lam, Fernand Léger, and Joan Miró. The show marks the 50th anniversary of Picasso's death and pays tribute to the famed modern artist's lasting influence and legacy.
The reception, complete with snacks and special holiday drinks, begins at 4:30 p.m. The Guided Tour starts at 5:15 p.m.
Not a ChARTer Member yet? Learn more by clicking the link below!
Everyone who loves art is invited to become a ChARTer member of Arts DuPage to enjoy discounts for events, exclusive tours of local arts venues and exhibits, and much more!