Transformational Solutions to Community Needs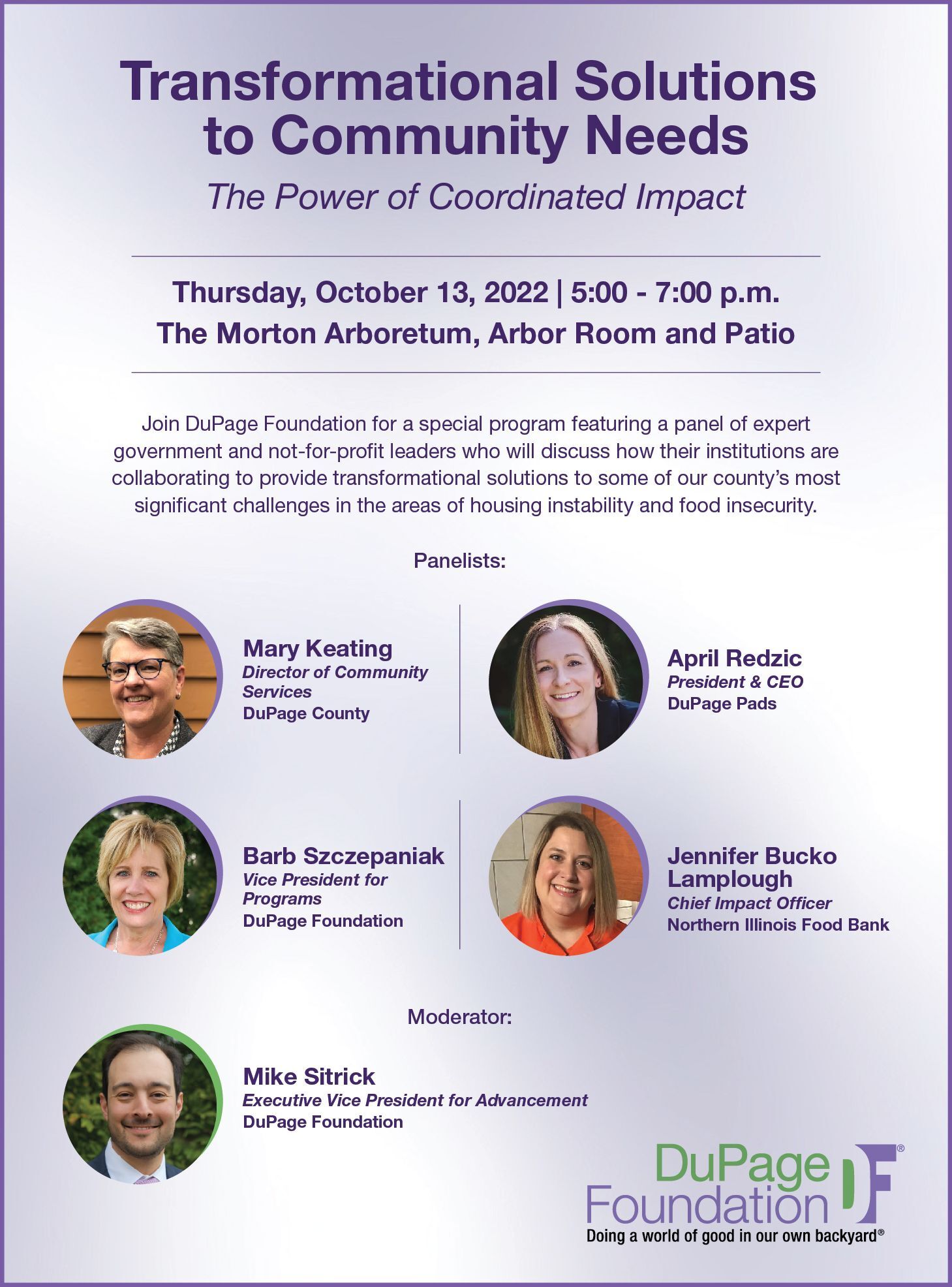 5:00 p.m. | Refreshments
5:30 p.m. | Welcome and Panel Discussion
6:30 p.m. | Q & A, Coffee, and Dessert
7:00 p.m. | Adjourn
Despite living in a community of great prosperity and resources, many DuPage residents face significant challenges. For these neighbors, having access to a safe home and nutritious food is out of reach without assistance. With the rising cost of gas, food and other essentials, combined with the lingering challenges brought about by the COVID-19 pandemic, more than one in four households struggle to provide for their basic needs. Such stress and hardship can create a spiraling domino effect jeopardizing the health, safety and prosperity of those being directly affected as well as that of our shared community.
As DuPage County's philanthropic leader, DuPage Foundation is working to bring these challenges to light and engage partners throughout our community—from area donors and businesses, to government leaders and not-for-profits—to join together in doing a world of good in our own backyard.®
Join us, along with other civic-minded community members, for a special program featuring a panel of expert government and not-for-profit leaders who will discuss how their institutions are collaborating to provide transformational solutions to some of our county's most significant challenges in the areas of housing instability and food insecurity.
This program is the first of a two-part series. A second program will be presented in Spring 2023 focusing on mental health and substance use disorder.