Arts DuPage Hosts: How Will You Open & Rebuild After COVID? A virtual round table discussion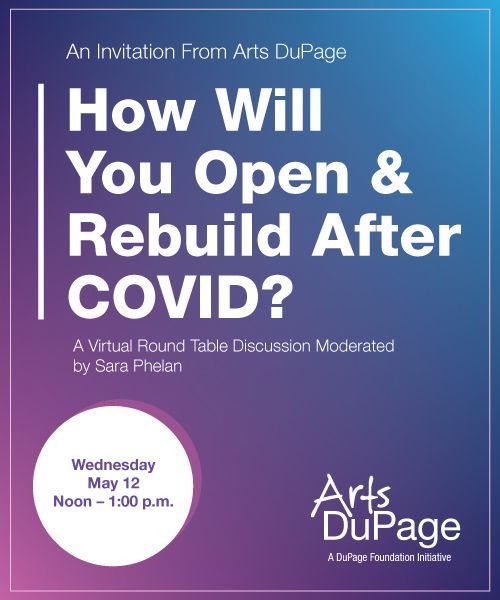 How Will You Open & Rebuild After COVID?
Join Arts DuPage for a virtual round table discussion where arts and cultural organization representatives can share and discuss strategies, ideas, solutions and best practices for reopening. Hosted by Sara Phalen, director/curator West Chicago City Museum and president Kane DuPage Regional Museum Association (KDRMA).
• How to increase the confidence level of audiences returning to mass gatherings
• Mitigation measures taken to ensure a safe environment
• Ways to maintain new audiences gained through virtual offerings
• Preparing frontline staff members for welcoming back in-person visitors after a traumatic and isolated year of socially-distanced experience
Zoom link and access credentials will be provided in the email upon your registration. There is no charge to participate in this event hosted by Arts DuPage, a DuPage Foundation initiative.