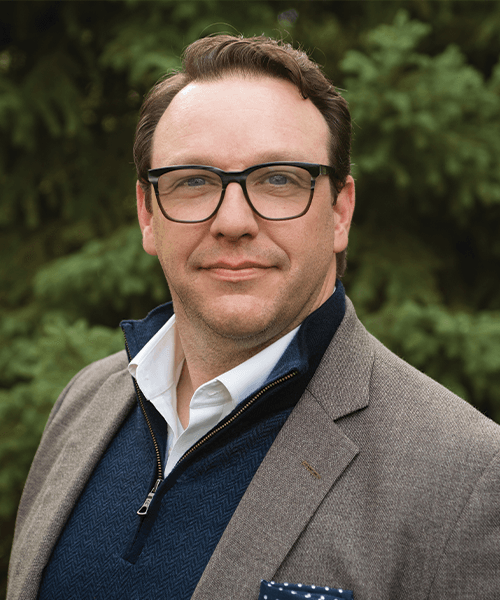 On September 16, Nathaniel P. Wasson, CEPA, CFP®, TEP was elected as Chair of DuPage Foundation's Board of Trustees to guide the Foundation's core work and strategic plan over the next few years. Wasson becomes DuPage Foundation's 12th Chair since its inception in 1986.

Wasson has been a Trustee since 2013 and previously served the Foundation's Board as Vice Chair and Secretary, and participated on several committees including: Benefit, Board Development, Bright & Early DuPage, Executive and Strategic Planning.

"I am honored to be elected as Chair of DuPage Foundation," said Wasson. "Working together with other Trustees, committee members and staff has been a very rewarding experience. We have the opportunity to truly impact our community and I am proud to be part of this group of philanthropy-focused individuals dedicated to raising the quality of life in DuPage County."

Wasson recently completed his MBA from Yale University and started a new role this summer as head of pre-institutional investment strategy at Silicon Valley Bank. He has spent more than 20 years in financial services advising families, employees and businesses. In 2017, Wasson was named senior vice president and investment counselor for Capital Group's Chicago office.

"Nate has an unwavering passion for helping others and it's inspiring to see how his commitment to the Foundation has grown since we first met," said Dave McGowan, DuPage Foundation's president & CEO. "He carries the same vision set forth by our founders and is an advocate for community giving. Nate approaches everything with a great sense of responsibility and I know he is going to have tremendous success leading the Foundation into the next few years of our strategic plan."

Wasson earned a bachelor's degree from Valparaiso University, holds the Certified Financial Planner™ designation, and is a member of the Society for Trust and Estate Practitioners.

Wasson lives in Hinsdale with his wife, Sandra, and two children. This summer, his son, James, competed as a right hand pitcher for the Illinois State Champion Hinsdale Little League team in their pursuit of the Little League World Series in Williamsport, PA. The team made it to Great Lakes Regional in Whitestown, IN, but was unfortunately beat out by the Michigan team. James had multiple winning plays during the playoffs and the season.