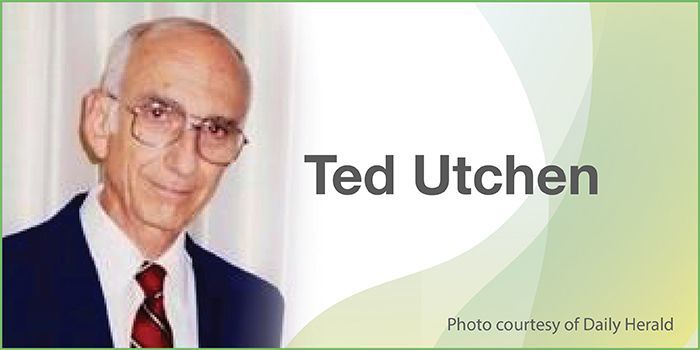 Theodore M. (Ted) Utchen was a man with a big heart and a passion on his sleeve. He cared deeply about DuPage County, its people and its organizations, belonging to many, including DuPage Foundation. Ted was a donor to DuPage Foundation for more than 20 years and now, his legacy will live on in perpetuity with his bequest of $120,000.
Passing on March 4, 2021, at 91, Ted's trust distribution included $100,000 to DuPage Foundation for a field-of-interest fund for people with disabilities; $10,000 for DuPage Foundation's Warrenville Public Library Designated Fund; and $10,000 unrestricted for DuPage Foundation which will support the strategic plan implementation.
Most fittingly, Ted was a supporter of DuPage Foundation's Legacy Society. He wanted people in the community to know so "it might make them think about their estate plan and a possible gift to the Foundation," as he wrote to staff in 2000.
Fittingly, the Dictionary Man has the last word with a gift to continue the work he did for the good of his community.