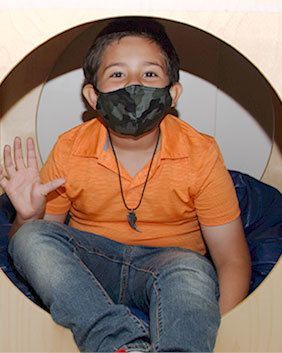 DuPage Foundation recently awarded a $5,000 special initiative grant to DuPage Health Coalition (DHC) for the purchase of reusable child-sized masks. In July, DHC received a donation of 1,000 masks which were promptly made available to clients. Within 24 hours, DHC received thousands of requests for cloth face masks. 
The enormous and quick response sparked the realization that many organizations and families in the area likely had similar needs so DHC launched the Community Mask Project. Through the initiative, DHC is serving as the central point to receive donated masks and to distribute them to other nonprofits and community residents helping to keep local families and the community safe.  
 
Their concentrated efforts have resulted in the donation of more than 20,000 reusable mask for adults, with more pledged as the demand grows. However, the need for child-sized masks went unmet as they had only received 750 pediatric masks, but received thousands of requests. With DuPage Foundation's grant, DHC was able to provide the child-sized masks for thousands more families who needed them.