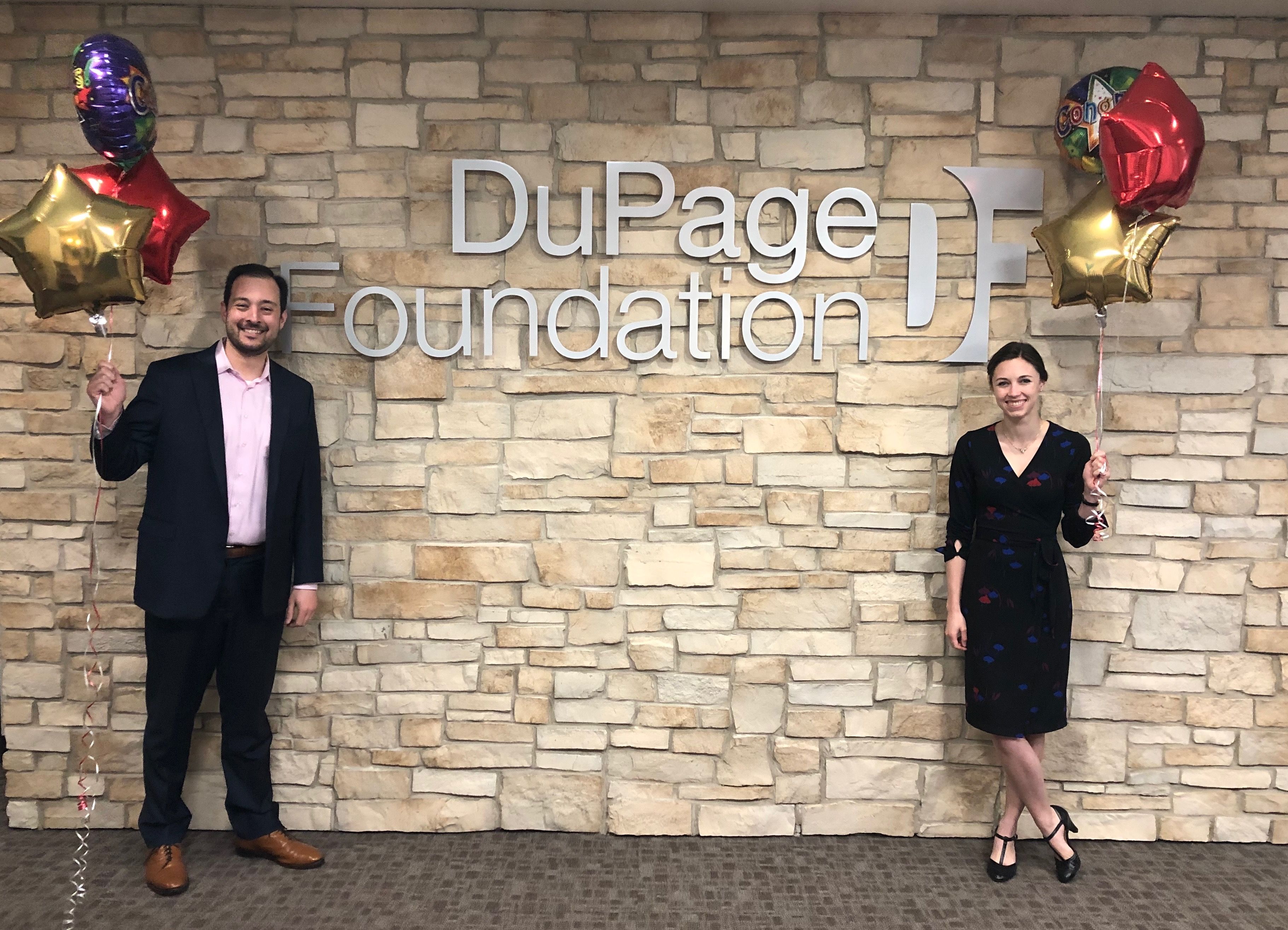 The DuPage Foundation is proud to recognize two staff members, Kaitlyn Balsewicz, development officer, and Michael Sitrick, JD, vice president for advancement, on their recent accreditation as Certified Fund Raising Executives (CFRE), joining Dave McGowan, Foundation CEO and president, and 6,300 other professionals around the world with this designation.
"I am really proud of Kait and Mike for striving toward and achieving Certified Fund Raising Executive status," said McGowan. "It demonstrates a depth of knowledge among the DuPage Foundation's advancement team, shows that they subscribe to the highest ethical and professional standards, and confirms their support for the Donor Bill of Rights." Individuals awarded the CFRE credential have met a series of standards set by CFRE International, including a rigorous written examination, tenure in the profession, education, and demonstrated fundraising achievement.
"I couldn't be more honored to join our president, Dave McGowan, in possessing this certification and to now have our entire team of development professionals accredited," said Sitrick. "It's my hope that our taking this deliberate step will give our donors, professional advisors who refer clients, and other valued community partners even higher confidence in the Foundation's ability to help people accomplish their charitable goals and to do so efficiently and effectively with care and integrity."
With their CFRE accreditation, Balsewicz and Sitrick are officially recognized as confident, ethical fundraising professionals. "CFRE signifies to donors and professional advisors that they are working with someone who is accountable and committed to making a difference for good," said Balsewicz. "It reinforces the idea that I have the requisite knowledge and skills to aid in their charitable fundraising success."
The Foundation congratulates Balsewicz and Sitrick on their accomplishment!