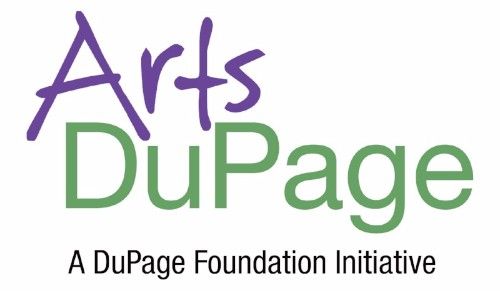 DOWNERS GROVE, Illinois—The DuPage Foundation's newest initiative, Arts DuPage, is excited to launch its new monthly e-newsletter, Arts Alive!
"One of Arts DuPage's goals was to create an e-newsletter that can be used to promote posted events to a rapidly growing audience," said Debbie Venezia, director of Arts DuPage. "Our inaugural issue highlights many of the diverse arts and culture offerings throughout DuPage County."
The holiday season is rapidly approaching. Want to stay in the arts loop and receive ideas for fun activities in our area? Click here to subscribe to our email list.
Arts DuPage has also contracted with Matt Biespiel, a Chicago-area branding consultant, to design strategic branding messaging for the initiative. Biespiel will be conducting phone interviews with Advisory Committee members and then inviting the interviewees and other Foundation friends to participate in a one-day workshop.
Arts DuPage is a county-wide arts council focused on promoting creativity and nurturing engagement and investment in the arts throughout DuPage. "Thanks to a generous commitment from an anonymous donor, all expenses for the first three years of this exciting initiative will be underwritten," said Dave McGowan, Foundation president & CEO. "By providing the public with comprehensive information about what to do and where to go for unique cultural experiences, the Foundation hopes to inspire greater participation in the arts and creativity throughout DuPage County.
About the DuPage Foundation
The DuPage Foundation is DuPage County's philanthropic leader. Established in 1986 to raise the quality of life throughout DuPage County, the Foundation serves our community by helping area residents and organizations realize their unique charitable goals, providing impactful support to our community's not-for-profits, and fostering key partnerships to address critical issues affecting DuPage County.
As a 501(c)(3) public charity, the Foundation receives contributions and bequests from individuals, corporations, organizations and foundations looking to make a difference for our community and the causes about which they are most passionate. Since its inception, the Foundation has grown to nearly $90 million in assets and awarded nearly $35 million in grants to not-for-profit agencies serving the residents of DuPage County and beyond.
For more information about the Foundation, visit www.dupagefoundation.org. To arrange future media opportunities, please contact William Pearch, marketing manager, at 630.598.5290, or bill@dupagefoundation.org.