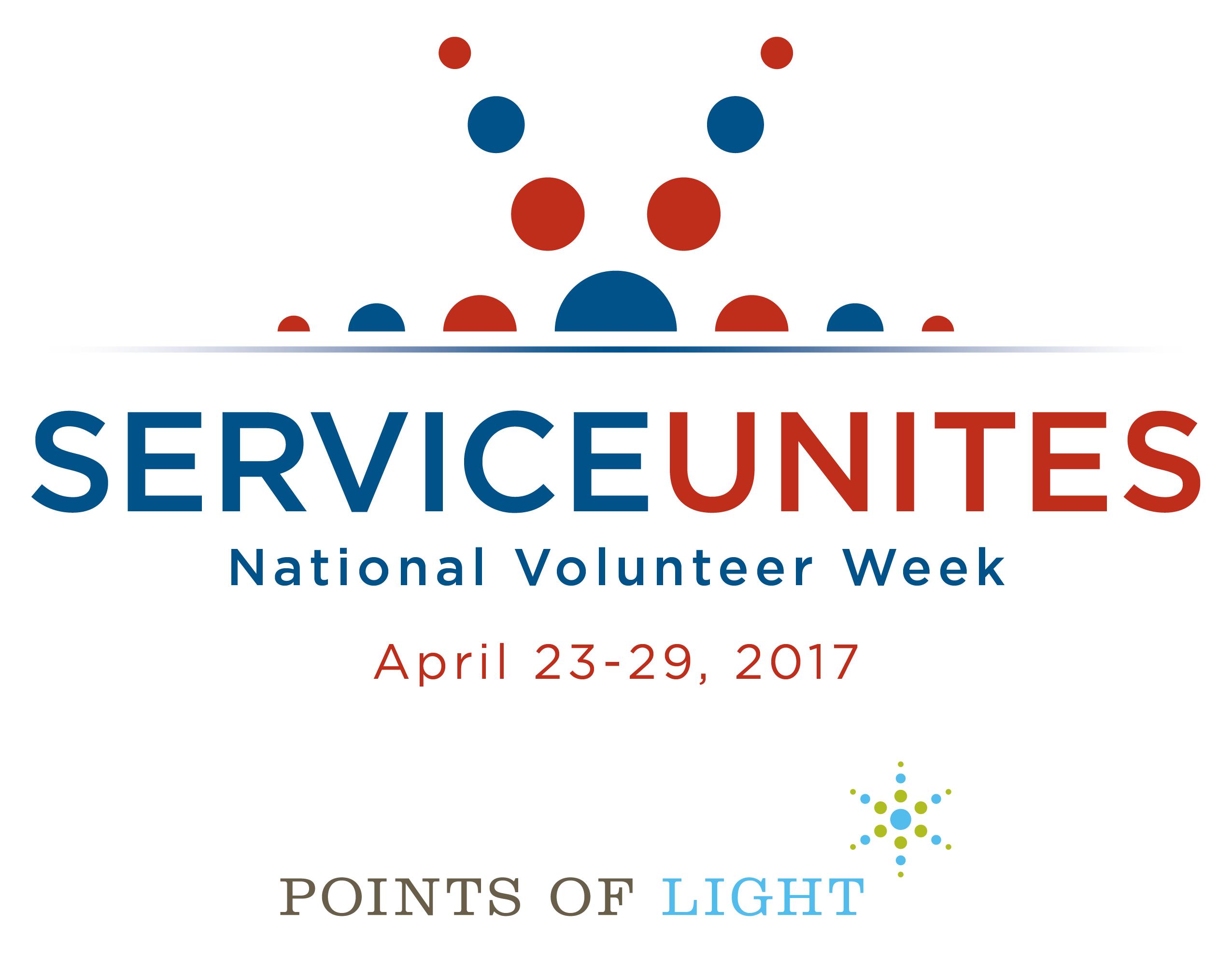 DOWNERS GROVE, Illinois—National Volunteer Week, April 23-29, 2017, is an opportunity to shine a light on the people and causes that inspire us to serve. Volunteerism empowers individuals to find their purpose, take their passion and turn it into meaningful change. The DuPage Foundation has nearly 150 volunteers who serve on our Board and nearly a dozen committees, and who assist in the office and at special events.
"Our volunteers play a crucial role in every aspect of what we do," said Dave McGowan, Foundation president & CEO. "They are a significant part of the Foundation's work and we are grateful for all their efforts to help advance our mission and serve our constituents."
We asked some of our volunteers to share why they enjoy partnering with us. Here's what they said:
"I volunteer with the DuPage Foundation because I admire the work that the organization achieves in the community. By volunteering my time for the Foundation, I know that I am helping make a difference in someone else's life." —Lorena Santos de Paula, office volunteer, Downers Grove
"Every day we have choices to make. We can move along in life and be cognizant of our own life and the well-being of those we know. Or, we can volunteer and realize our true potential—to be someone greater to not only those we care about but to those we have yet to meet."—Dusty Holoubek, Marketing Committee and Next Generation Initiative (NGI) Steering Committee, Aurora
National Volunteer Week was established in 1974 and has grown exponentially each year to include thousands of volunteer projects throughout the County.
About the DuPage Foundation
The DuPage Foundation is DuPage County's philanthropic leader. Established in 1986 to raise the quality of life throughout DuPage County, the Foundation serves our community by helping area residents and organizations realize their unique charitable goals, providing impactful support to our community's not-for-profits, and fostering key partnerships to address critical issues affecting DuPage County.
As a 501(c)(3) public charity, the Foundation receives contributions and bequests from individuals, corporations, organizations and foundations looking to make a difference for our community and the causes about which they are most passionate. Since its inception, the Foundation has grown to more than $65 million in assets and awarded nearly $30 million in grants to not-for-profit agencies serving the residents of DuPage County and beyond.
For more information about the Foundation, visit www.dupagefoundation.org. To arrange future media opportunities, please contact William Pearch, marketing manager, at 630.598.5290, or bill@dupagefoundation.org.