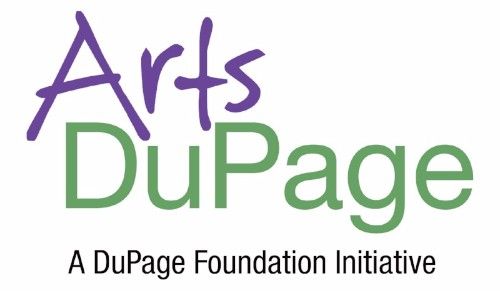 DOWNERS GROVE, Illinois—The DuPage Foundation's newest initiative, Arts DuPage, will host a free launch party to unveil its first public offering, ArtsDuPage.org, a new online resource for our community. The launch party is scheduled for Tuesday, February 7, from 5:00 to 6:30 p.m., at the College of DuPage's McAninch Arts Center, 425 Fawell Boulevard in Glen Ellyn and will include refreshments, light fare, and live performances. The event is free, but registration is required. To register, RSVP via e-mail, at arts@dupagefoundation.org, before Tuesday, January 31, 2017. The event is sponsored by BMO Harris Bank.
Arts DuPage's new online resource is a comprehensive web portal featuring a compendium of DuPage County area arts and cultural events and activities, as well as additional listings of classes and workshops, fundraisers, organizations, venues, public art, and individual artists.
"We want people to explore—see a show, visit an exhibit, and take their family or friends to an art festival," said Barbara Szczepaniak, Foundation vice president for programs. "DuPage has a vibrant and thriving arts sector, and we want people to know all of the great things happening here for them to enjoy and participate in. Visit ArtsDuPage.org and discover all of the amazing events and activities happening throughout our community."
Arts DuPage is a new county-wide arts council focused on promoting creativity and nurturing engagement and investment in the arts throughout DuPage. "Thanks to a generous commitment from an anonymous donor, all expenses for the first three years of this exciting initiative will be underwritten," said Dave McGowan, Foundation president & CEO. "By providing the public with comprehensive information about what to do and where to go for unique cultural experiences, the Foundation hopes to inspire greater participation in the arts and creativity throughout DuPage County.
About the DuPage Foundation
The DuPage Foundation seeks to raise the quality of life throughout DuPage County by fostering philanthropy, connecting donors to area needs and building community partnerships. Based on the American virtues of volunteerism and philanthropy, the Foundation fosters a legacy of support for the people of DuPage County by making grants to not-for-profit organizations working in the areas of Arts and Culture, Education, the Environment, Health, and Human Services. Since its inception, the Foundation has built its endowment to more than $65 million and awarded nearly $30 million in grants to not-for-profit agencies serving the residents of DuPage County and beyond.
Established in 1986, the DuPage Foundation is a publicly-supported 501(c)(3) organization to which contributions are tax deductible. It was created to benefit the people of DuPage County and receives contributions and bequests into a permanent endowment from individuals, corporations, organizations and foundations wishing to make lasting contributions to the people of DuPage. The earnings on these funds are then used, in accordance with donor wishes, for the Foundation's grantmaking and community leadership activities.
For more information about the Foundation, or to arrange future media opportunities, please contact William Pearch, marketing manager, at 630.598.5290, or bill@dupagefoundation.org.