Arts DuPage: Artists Agent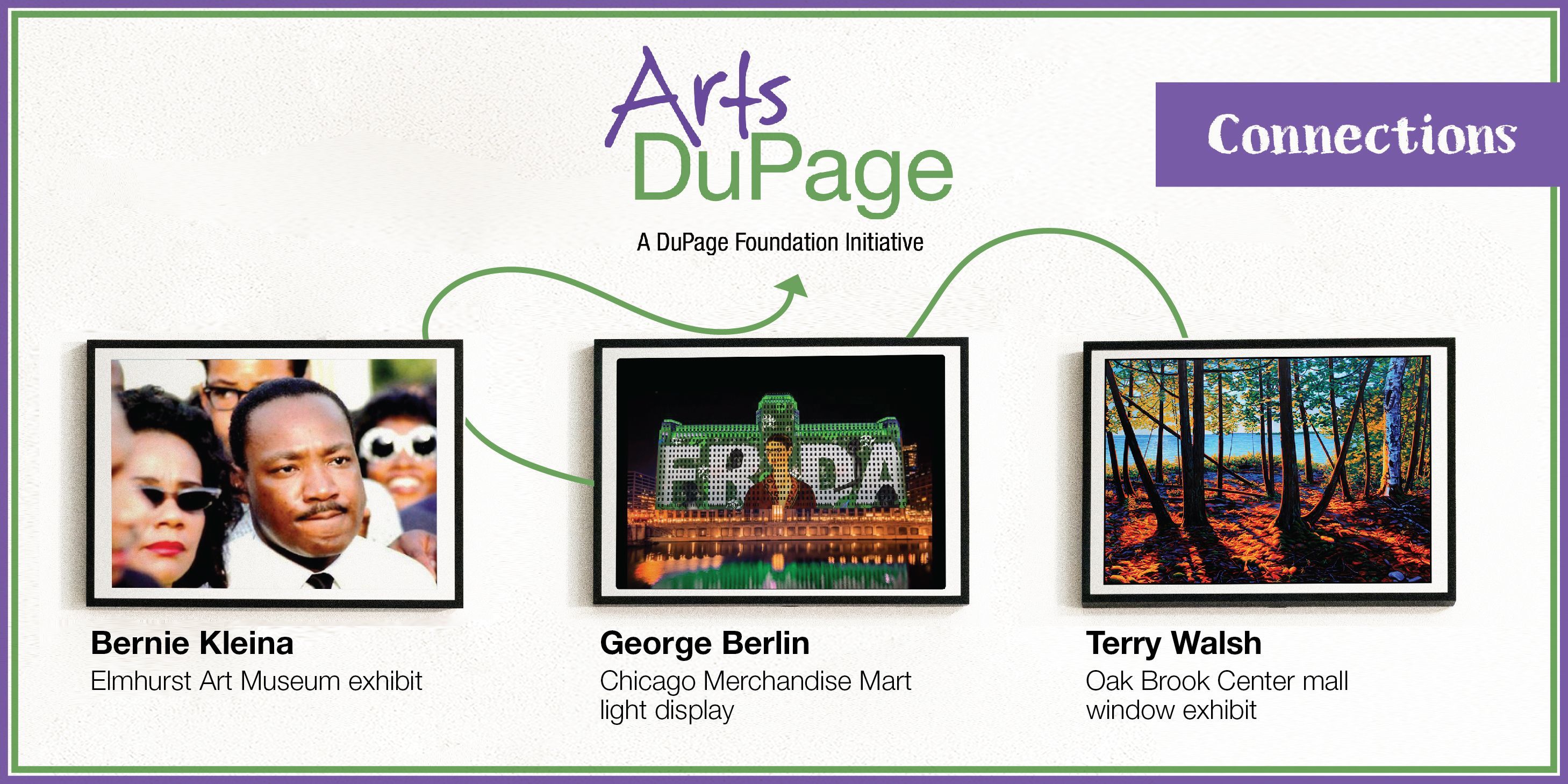 Wheaton photographer Bernard Kleina has become an overnight media sensation. As a civil rights activist and former director of the HOPE Fair Housing Center, Kleina made his mark as the first to publish color images of Dr. Martin Luther King, Jr. in the 1960s. Thirty-two of those historical photographs are at the heart of Elmhurst Art Museum's current exhibit, In Focus: The Chicago Freedom Movement and the Fight for Fair Housing.
When news sources caught wind, they lined up interviews and Kleina's story went viral: it can be seen on WTTW-Channel 11, NBC-Channel 5, ABC-Channel 7, Fox News-Channel 32, heard on NPR; and read in Chicago Tribune, Chicago Sun Times, Chicago Magazine, Elmhurst Independent, Suburban Life, Naperville Magazine and more.
The display, which was supported significantly by the JCS Arts, Health and Education Fund of DuPage Foundation, is making quite an impact. "I would say this is definitely the most active social justice show we've had," said John McKinnon, Elmhurst Art Museum's executive director. "This is a fairly big undertaking for us." And an undertaking that would not have transpired if not for a connection made through Arts DuPage.
As part of its mission, DuPage Foundation's Arts DuPage initiative supports, promotes and advocates for the arts in DuPage County, a region rich in creative professionals and emerging artists. Arts DuPage is tied to the needs of the cultural sector and endeavors to find solutions to those needs. Working behind the scenes, Arts DuPage teams up with artists, arts organizations and venues to match talent to opportunities.
An introduction forged by Arts DuPage between internationally renowned immersive artist and Glen Ellyn resident George Berlin and the McAninch Arts Center blossomed into an Art on the Mart video projection public art project in conjunction with Cleve Carney Museum of Art's upcoming Frida Kahlo:Timeless exhibit.
Most recently, Arts DuPage collaborated with Oak Brook Mall property management and designed a juried art program where local artists' work will be showcased in empty storefronts. Lombard resident Terry Walsh was selected as the first participant to exhibit and four of his large-format acrylic paintings are set to be installed in Z Gallery's former location by the end of April, 2021.
DuPage County has long embraced its arts and cultural offerings for the many artists, organizations, venues and community members seeking arts experiences. With talk of new public art initiatives, the reopening of performance spaces, the building of a regional art school and more on the horizon, Arts DuPage is ready to foster new relationships and invigorate the vitality of the arts in our community.
Support Arts DuPage at Giving DuPage Days: April 26-30, 2021