William C. Pearch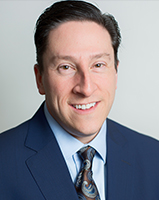 William C. Pearch | Marketing Manager
Phone: 630.598.5290
Email: bill@dupagefoundation.org
LinkedIn
As marketing manager, Bill works closely with the Foundation's senior staff, Marketing Committee and Board of Trustees to devise and implement successful marketing and communications strategies to advance the Foundation's programs and initiatives, increase its visibility throughout the community and educate current and prospective donors, professional advisors, not-for-profit organizations and others about its mission and services.
Bill is a seasoned professional who brings more than 20 years of marketing and communication experience from both the for- and not-for-profit arenas to his position. In the eight years prior to joining the Foundation, he had focused his talents serving greater Chicagoland engineering firms. Most recently he worked as marketing and business development coordinator for Chicago-based TERRA Engineering, Ltd. where he was responsible for branding and cross-promotion of the firm's diverse engineering services lines. Prior to that, Bill spent more than a decade leading marketing, communications and special event efforts in DuPage County for the Elmhurst and Downers Grove park districts.
Bill resides in Elmhurst with his wife Susan and enjoys baseball and bicycling. He is a graduate of Elmhurst College where he earned a Bachelor of Arts degree in Interdepartmental Communications and a minor in Art. In addition, he earned a Master of Arts degree in Integrated Marketing Communications from Roosevelt University.