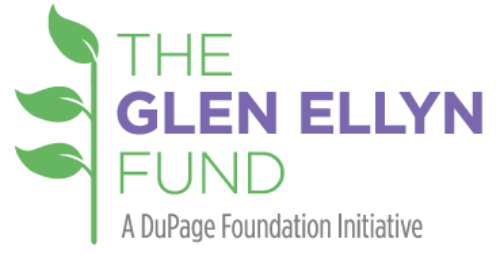 The Glen Ellyn Fund
The Glen Ellyn Fund Initiative (GEFI) is a new partnership between the Village of Glen Ellyn and the DuPage Foundation that provides Glen Ellyn residents and friends with a vehicle to support unique projects and opportunities aimed at preserving and enhancing the quality of life throughout Glen Ellyn. 
Led by an Advisory Committee of Glen Ellyn community leaders and residents, five initial areas have been identified in which the GEFI will focus; however, donors are welcome to suggest the exploration of other causes and projects that are meaningful to them and their loved ones.
The five initial focus areas are:
Community Arts & Cultural Programs, such as an enhanced annual Jazz Festival weekend with new mobile stages and a sound system
Social and Recreational Programs, such as a Senior Services & Social Center that could offer technical support, educational programs and unique social events
Environmental Sustainability, including new landscaping initiatives for the Downtown, tree preservation, schools and public education programs
Green Space and Open Space, such as the purchase of new land and the preservation and enhancement of parks and historic landmarks  
Infrastructure & Capital Improvements, including a Downtown parking garage, bike lanes and Civic Center renovation
Matching Challenge Opportunity
As an incentive for residents interested in supporting this new Initiative, the DuPage Foundation has pledged a 1:2 matching grant challenge of up to $200,000 between now and June 30, 2018 for the creation of a permanently endowed Glen Ellyn field-of-interest fund. The challenge is being made possible with an unrestricted bequest that the DuPage Foundation received from the estate of former Glen Ellyn resident John J. Bryant. Pursuant to the terms of the matching grant challenge, for every $50,000 contributed to the new field-of-interest fund up to $400,000, the DuPage Foundation will contribute a $25,000 matching grant, allowing for the creation of up to a $600,000 field-of interest fund.
The Initiative allows donors the flexibility to give now, make a planned gift, or do both. Ways to give include:
Cash
Securities
IRAs and Other Qualified Retirement Plans
Bequests through a Will
Distributions from a Living Trust
Real Estate
Life Insurance
Charitable Gift Annuities
Charitable Lead and Remainder Trusts
Private Foundation Grants
Click here for suggested language that your attorney can utilize when drafting your estate plan.
To learn more or make a gift, please contact Mike Sitrick, DuPage Foundation vice president for advancement, at 630.598.5285 or mike@dupagefoundation.org.